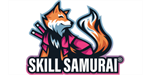 Skill Samurai - Education Franchise
Skill Samurai is the world's only education franchise to offer programs for juniors right through to career certifications for teens.
Territory Information
Location:

Adelaide
Franchise Fee:

$35,000 - $75,000
Total Investment:

$75,000 - $150,000
Other Areas Available

Australia
Profile
Skill Samurai – Coding, Maths & STEM Academy
A Future-Focused Franchise Opportunity, own a business with purpose!
Join the forefront of educational innovation
With Skill Samurai, a leader in coding, maths, and STEM education for children. Our franchise opportunity isn't just a business; it's a chance to be part of a purpose-driven movement shaping the future of learning. No coding or education skills required!
Empowering the Next Generation
At Skill Samurai, we are committed to empowering children aged 6-16 with essential skills in coding, maths, and STEM. Our innovative after-school programs, holiday camps, and specialised curriculum are designed to nurture curiosity, creativity, and problem-solving abilities, preparing young minds for a tech-centric future.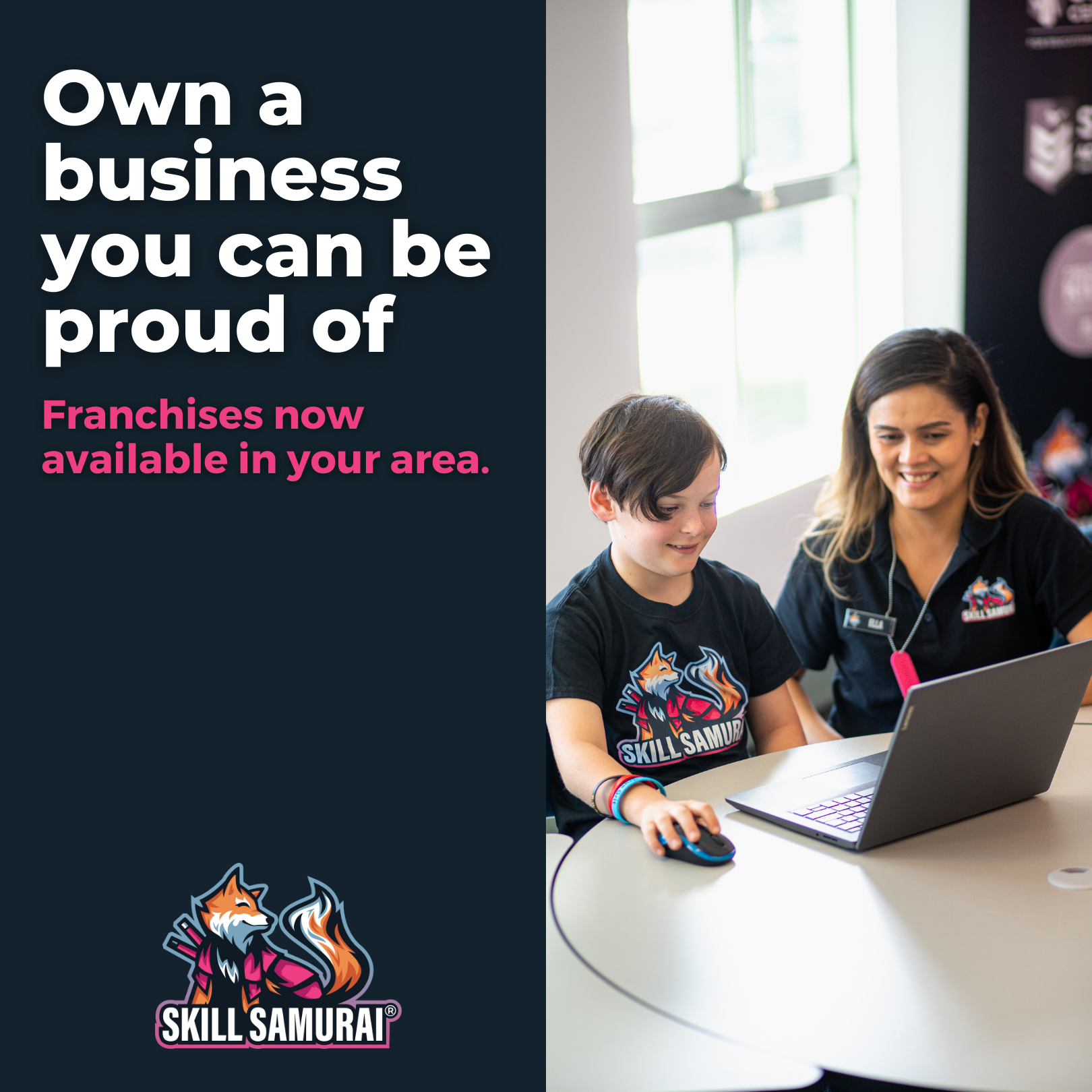 Multiple Revenue Streams – More opportunities to earn!
After School Coding Classes
MathCode™Mastery Method – Maths Tuition
School Holiday programs
School programs and incursions
School Readiness
Addressing the Global Skills Shortage
In an era where technology is advancing at an unprecedented pace, Skill Samurai stands as a solution to the growing global skills shortage in STEM fields. Our curriculum is meticulously crafted to meet the demands of an evolving job market, ensuring our students are not just learners but future innovators.
A Franchise with Impact
Becoming a Skill Samurai franchisee means more than running a successful business. It's about making a tangible impact in your community by fostering a love for learning and innovation in children. Our franchisees are individuals passionate about education and driven to make a difference.
Unparalleled Support and Training
We understand that our franchisees' success is integral to our mission. Skill Samurai offers comprehensive training and ongoing support, equipping you with the knowledge and tools needed to grow a thriving business. Our collaborative network allows for shared learning and growth, ensuring you're never alone on your journey.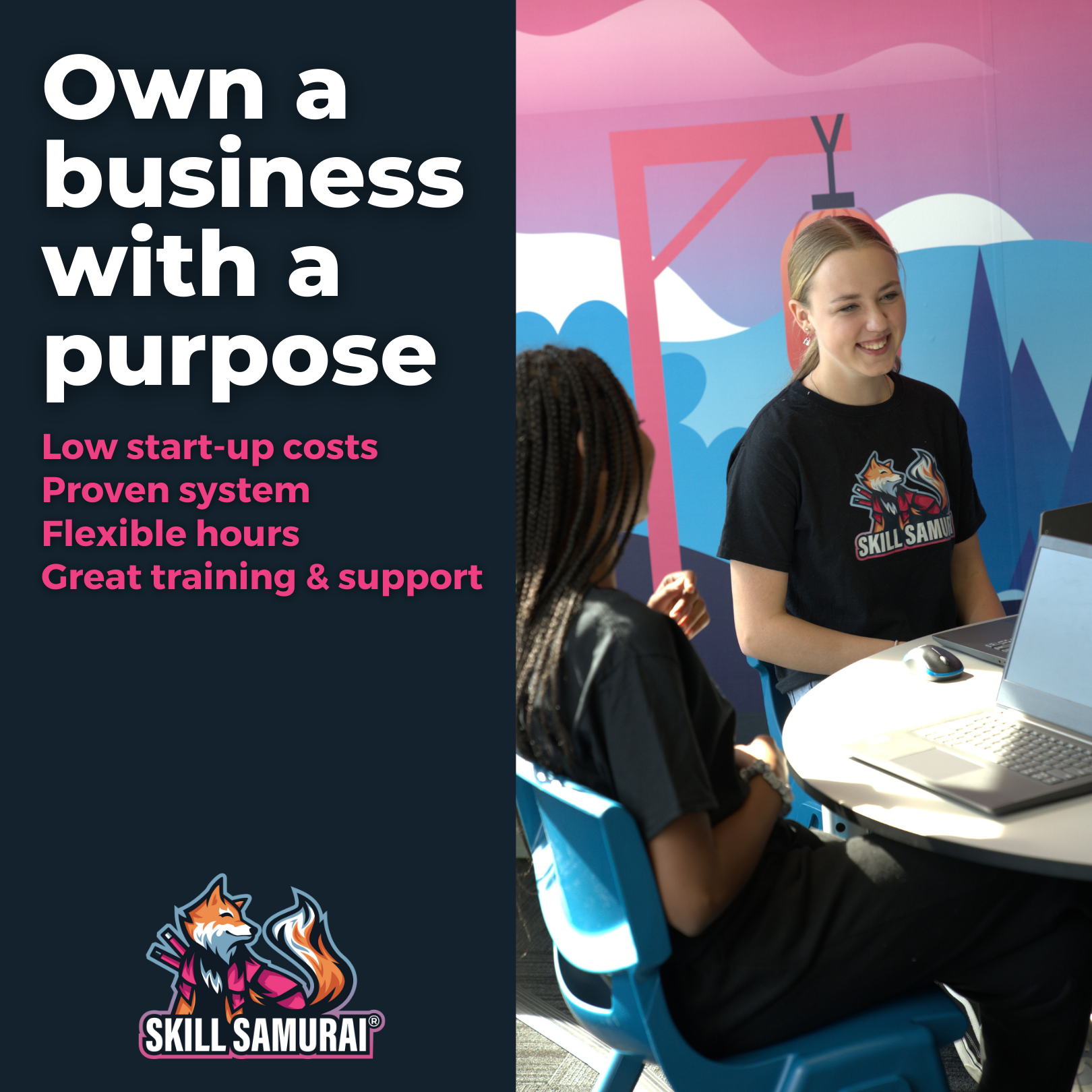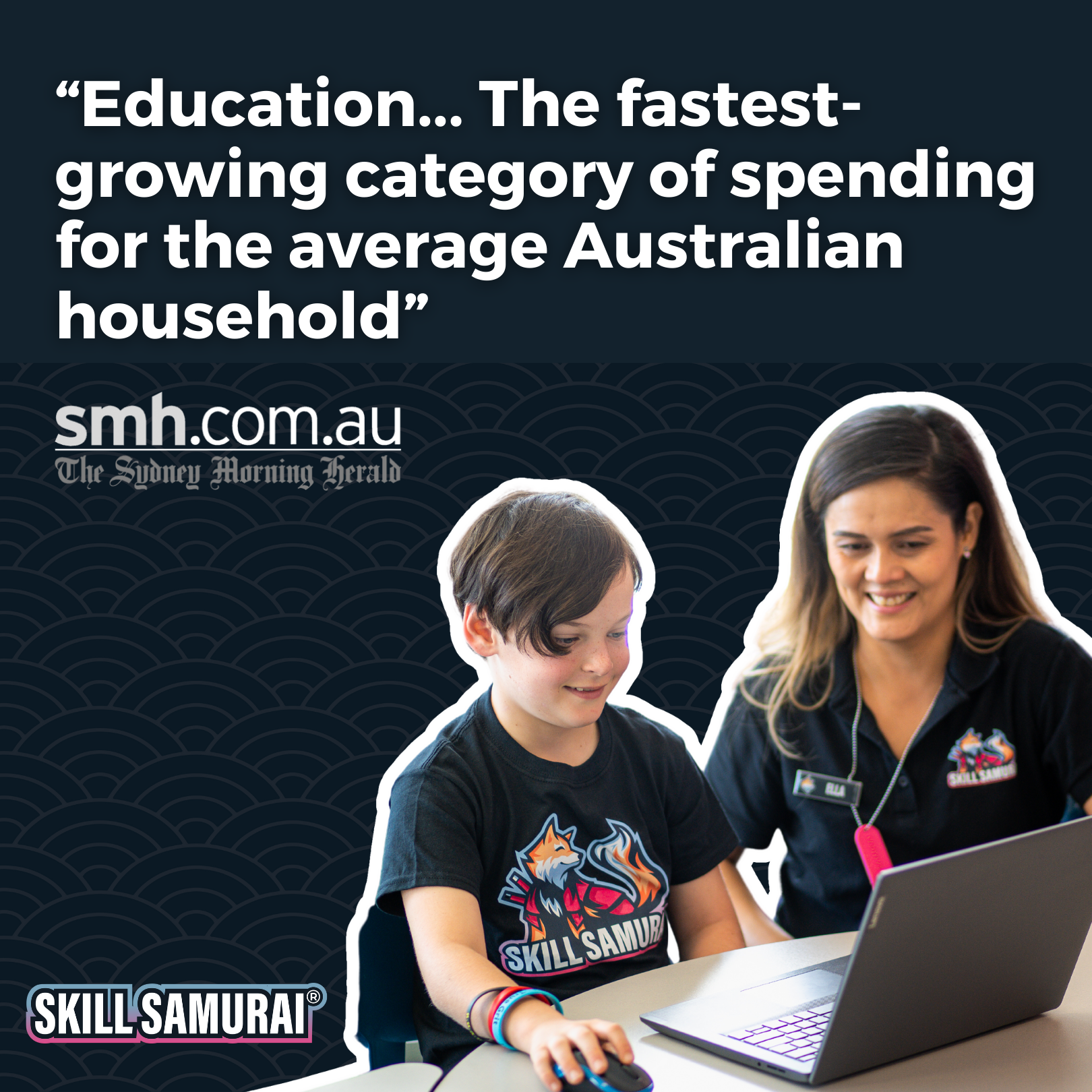 Join Us in Shaping the Future
If you're seeking a fulfilling and future-focused business opportunity, Skill Samurai is your answer. Embrace the chance to be part of a global movement, inspiring young minds and bridging the skills gap. Let's build a smarter, more innovative tomorrow, together.
First-Mover Advantage: Be among the first Australian franchisees and secure prime territories. No coding or education skills required!
Flexible Model: Operate after school and during holidays. Choose between a mobile or brick-and-mortar learning centre.
What our Franchise Partners Say:
"What sets Skill Samurai Apart? The Curriculum, hands down" – Deborah Steele, Franchisee and Media Executive
"There's a supportive community, the support is unrivaled, the processes make it easy for a Lawyer to own a Learning Centre" – Jared, Franchisee and Lawyer
"Because of the support and systems, I achieved every goal that I set out to last year!" – Adriana, Franchisee
"The support has been awesome from day one" – Belinda, Franchisee
"Fantastic Marketing Systems" – Nicole, Learning Centre Manager
"The proven model is there for you, I could never imagine doing this on my own" – Mathieu, Master Franchisee
Investment Details:
Franchise Fee from $35,000 - Total investment from $75,000 for a mobile franchise in regional territories.
$65,000 Franchise Fee – Total investment from $120,000 for premium territory with Bricks and mortar learning centres.