Phenix Salon Suites Franchise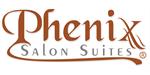 Phenix Salon Suites - Property Management Franchise
Phenix provides unique knowledge and systems to locate, design, and operate successful Salon Suites locations
Watch Video
Territory Information
Location:

Geelong
Other Areas Available

Australia
Profile
Own a Phenix Salon Suites® Franchise
About the Opportunity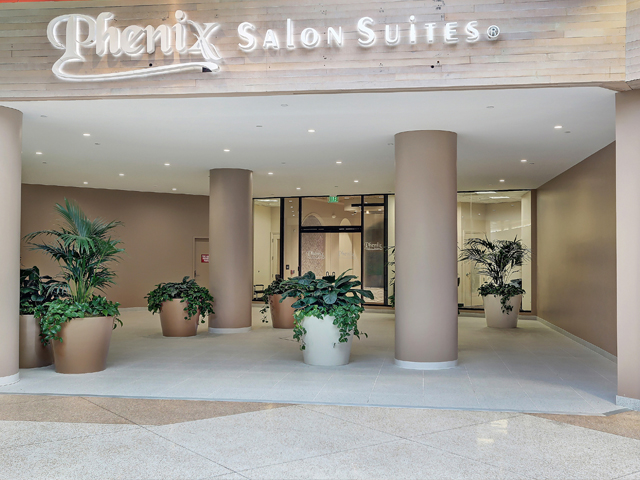 Founded in 2007 by beauty expert and celebrity hairstylist Gina Rivera, Phenix Salon Suites® is a property management franchise that has revolutionised the lifestyle industry. The company's unique offering supports franchise investment into suitable real-estate locations that are set up to support various lifestyles professionals conduct business.
This lucrative US-based company has taken advantage of the booming trend of shared workspaces and tailored an offering to suit hair stylists, barbers, massage therapists, skin and body treatments, chiropractors and more to have a place to conduct their business. In turn this help promotes entrepreneurships for lifestyle professionals and provides franchisees with a rewarding experience empowering others to take control of their business. Happy salon professionals share their enthusiasm with their friends in the industry which means you can enjoy lower than expected turnover and a high occupancy rate.
Top investors and franchisees in the US have flocked to this model and now is the time for the Australian market to get its opportunity.
Benefits of owning a Phenix Salon Suite®
Training support - full ongoing support throughout the training process, including from the Founder Gina Rivera.
Marketing support - full support including both digital and traditional marketing
Multi ownership opportunity available
Multiple-income stream opportunities with a business model
Long-standing loyalty with their operational management
Assistance entering the Australian real-estate market
Strong ROI
Promotes work life balance = low owner involvement
Become part of a fast-growing property management franchise and give an opportunity to Salon/lifestyle professionals to have their own salon suite
Franchise Opportunities
This property management franchise is looking to expand its network throughout Australia. Phenix Salon Suites® is bringing its global brand and successful business model to Australia.
Cost
Starting from $500K
History
Coming from a family who has been in the industry since 1929, Gina Rivera, was destined to pursue a career in the world of beauty.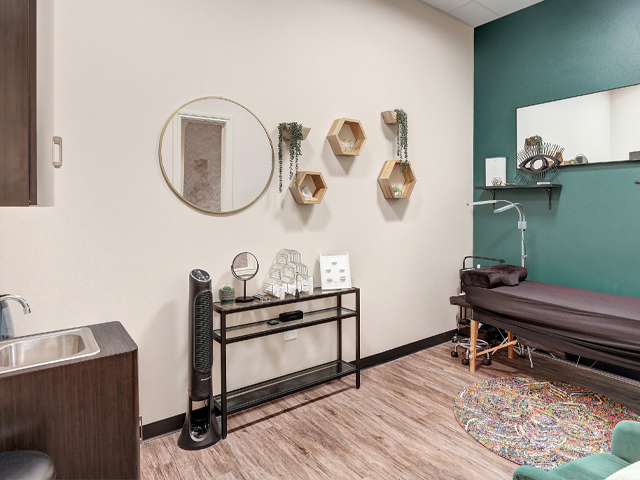 From her early roots of sweeping hair from the floors of her parent's salon, Gina attended beauty school and later moved to a booth renter salon where she quickly established a winning reputation. Clients loved her as she never let anyone leave without feeling amazing. And, the staff adored her because she was so open about sharing her knowledge and offering support where needed.
Based on her learnings behind the chair, Gina realised not all salons are created equal and a majority of booth renters are provided very little support to ensure their success.
With a passion for the industry, Gina became a fierce advocate for supporting the goals of Lifestyle Professionals who had the desire to operate their own salons but perhaps lacked the financial resources. Gina realised that she had the opportunity to redefine the options available for sole proprietors in the beauty industry.
With this, Phenix Salon Suites® was born, establishing a new experience and opportunity for Lifestyle Professionals to own and operate a business at a fraction of the cost of traditional salon settings.
Training and Support
Franchisees of Phenix Salon Suites® will have full and ongoing support throughout the training process. Phenix employs an in-house operations team with hands-on, real-world experience to assist you 24/7.
Franchisees will receive a simple and streamlined operations manual.
Marketing Support
Franchisees will have marketing support, including traditional marketing. They will also have access to initial collateral such as company logos, content, imagery and videos. Templates will be provided and assistance will be given for all marketing materials.
Enquire now to find out more.