Tidy Green Clean Franchise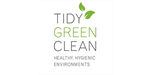 Tidy Green Clean - Master Franchise available in Edinburgh
A fantastic opportunity to join this established & successful business with a highly experienced management team in Edinburgh.
Watch Video
Territory Information
Edinburgh
Total Investment:

from £24,995
Other Areas Available

Master franchise opportunities are available across the UK.
Profile
The Tidy Green Clean Master Franchise Opportunity
We guarantee you a minimum Gross Profit of £3000 per month for the first 12 months.
Potential to be earning a Net Profit at £68k by the end of year 2 with plenty of growth potential beyond that.
A unique management franchise opportunity in the Commercial Cleaning sector where you do not undertake the cleaning but lead a team of cleaners and local franchisees. A fantastic opportunity to join this established and successful business with a highly experienced management team.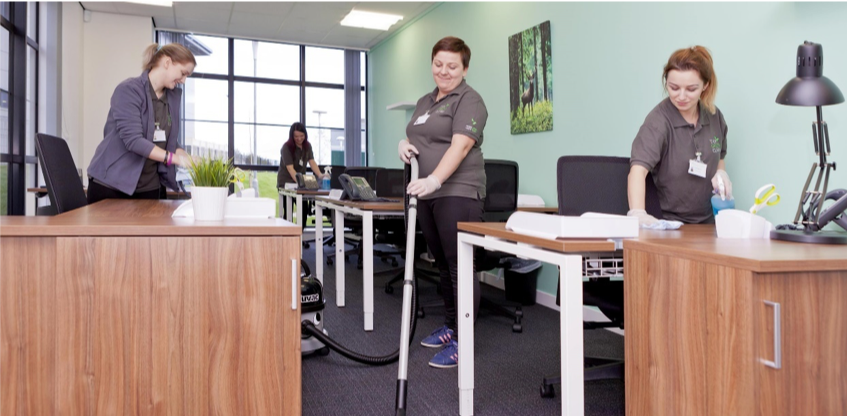 About us
Tidy Green Clean offers a range of commercial cleaning and facility management services throughout Scotland with plans for expansion into the rest of the UK. As a company, we believe in building close relationships with all of our customers, as we do not simply want to clean their property, we want to become an integral part of their operations. We achieve this through our dedicated and experienced Tidy Green Clean Team, who go above and beyond to make sure they meet our customer's individual needs, leaving their property tidy, green and clean.
"Becoming a Tidy Green Clean Master franchise owner gave me the drive to create a better life for myself and my family."
Grant Peterkin – Master Franchisee
The opportunity
Tidy Green Clean Master Franchise is a management franchise where you do not undertake the cleaning but lead a team of cleaners and local franchisees. You will be given the unique opportunity to start your own commercial cleaning business without the uncertainty felt by many start-ups. The UK commercial cleaning industry is currently worth £8.6 billion and is growing by the day.
Investment
Investment level is from £24,995 dependant on territory size, established level of turnover (where applicable) and growth aspirations. Government led funding is available where applicable for a large element of the initial investment
Key points:
Work for yourself not by yourself
Every business premises in the UK needs to be cleaned
Environmentally friendly
Guaranteed level of gross profit in first 12 months
Territory and investment built around you and your aspirations
Established brand
Numerous Industry accreditations
Full Head Office support – including invoicing, customer queries, bespoke time & attendance software and CRM (Client Relationship Management) system, Insurance and Compliance, access to HR and Health and Safety advisors
Established turnover (territory dependant)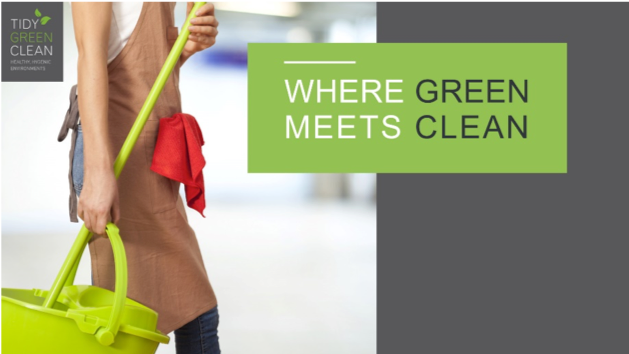 What you do
Drive new business sales, attend networking events and create brand awareness
Manage your customers cleaning needs
Manage your employees and local franchisees requirements
Establish and maintain customer relationships
Conduct regular quality audit checks
Provide a fantastic service with a smile
Follow the proven TGC system to ensure a successful business
What we do
Provide marketing and advertising support
Assist with sales and seek new opportunities
Provide office admin support
Send customer invoices
Collect payment from your customers
Offer technical and financial training
Provide bespoke time & attendance software – CLIVE
Manage all aspects of compliance (ISO accreditations, insurances)
Provide HR and HSE advisors
Assist with staff recruitment
Who we're looking for
Tidy Green Clean are looking for ambitious, motivated individual's or partnerships to join our network. Our goal is for our franchisees to have incredibly successful businesses and to create a lifestyle for them and their family that you aspire to have by joining Tidy Green Clean.
Next steps
If you think you would be a perfect fit and would like to know more, then please fill in the form. We will be in-touch with you shortly to send you more information and details on the Tidy Green Clean Franchise opportunity.
Videos
Are you fed up with your daily grind? Well don't let your job get you down! Watch our latest video to find out how you can make a positive change today.