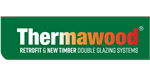 Thermawood - Double Glazing Installation Franchise
Territory Information
Location:

Randwick
Franchise Fee:

from $50,000 + working capital
Other Areas Available

Australia
Profile
A fantastic franchising opportunity awaits!
Join the Thermawood Team
Thermawood Retrofit Double Glazing System for existing wooden windows, Energy Efficient, Retain Character & Reduce Noise.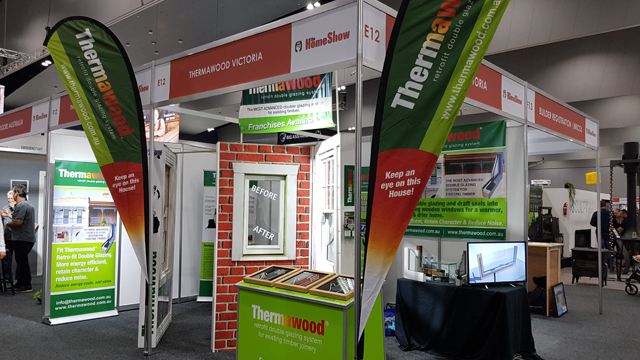 Thermawood is the industry leader in double glazing installations with timber frames and specialise in retrofitting existing timber joinery. Their products are unique and exclusive to the Thermawood brand - no other company has the same patented designs or products. They aim to continually improve their performance through gathering information on sustainable living and encouraging home-owners to utilise sustainable practices in order to ensure a better future tomorrow by saving energy today.
Thermawood are continually developing new products to stay at the forefront within the industry and have subsequently cemented their mark as the leaders in innovation and technology.
About the Opportunity
Franchisees will join the Thermawood Team and act as ambassadors for this booming franchise business. They will benefit from ongoing guidance and support within the business, including:
Reputable ANZ brand
Successful franchise model
Niche market
Work from home
High Margin Business
Marketing Assistance
Exclusive products and Innovation
High Quality Training
The Thermawood Team want to see their franchisees grow and make strides in their own business as it impacts the brand on a bigger scale. The Thermawood brand is widely recognised as a leader in the industry in New Zealand and Australia. Our international presence is growing far and wide.
Cost
Low Initial Franchise cost - starting from $50,000 + working capital
Expansion Potential
Thermawood plan to build their franchise network in Australia by expanding into other popular suburbs in Victoria, New South Wales and South Australia and broadening their visibility right round Australia.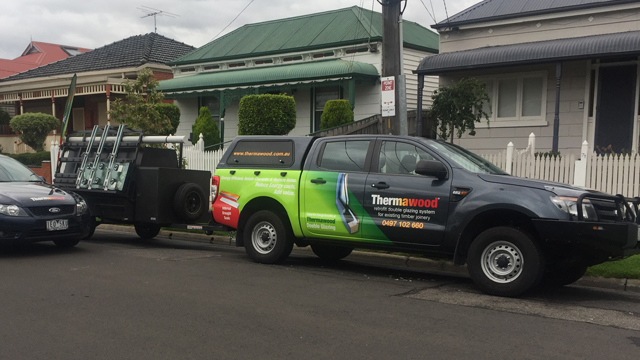 The team hope to qualify and recruit suitable candidates who represent the passion profile created and highlighted in this report and show the necessary skills and attitudes required to be successful in this business.
The methods of achieving their goals and targets will be obtained through a strategic marketing strategy that includes online advertising and content writing to attract relevant candidates.
Years Established
For over 10 years, Thermawood has worked tirelessly to achieve success in the industry. They started operating  in Australia in 2015 and currently have established franchisees in Victoria, New South Wales and South Australia and expect to gain more partners throughout Australia in the coming years. Thermawood's expertise is evident through their innovation in double glazing for the ultimate performance of windows.
Support & Training
Training will be adapted to the franchisee's needs and regular meetings will be held. Franchisees will also receive ongoing support from a multinational 50 unit franchise and the Thermawood head office. Franchisees will also receive local marketing support and collateral, as well as digital marketing strategies and evolving management systems.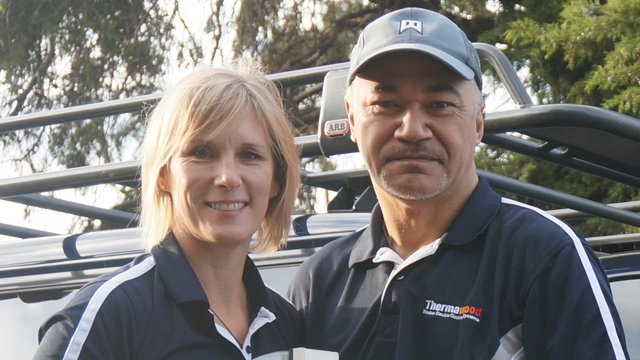 Graeme, the Thermawood Franchisor will be in regular contact with new franchisees and be able to guide them on their journey to Thermawood success.
Franchisees will receive recognition for top sales, good performance, great customer service and reviews. Franchisees are invited to New Zealand for the annual Thermawood National Conference in September.  In addition, staff recognition and team building exercises play a bit part in the franchise process. 
Master Franchisees
Master franchisees will have access to HubSpot CRM, lead tracking. Each franchise use the same online business systems for example, the quote tool used throughout each franchise location and can be customised to each individual customer's requests.
News
New partners coming on board and existing franchise partners expanding have topped off Thermawood's successful expansion into the state. The Victorian expansion has been a busy success story for Thermawood, now with 14 locations across the state including areas such as Gippsland, Toorak ...
Videos
Thermawood Retro-fit creates a unique dry glazing system for double glazing to your existing timber windows and doors in your home. The system is designed to fit any wooden joinery and can be used in a number of configurations. Double Glazing can add huge value to your property and save you ...
15 July 2022