The Shredquarters Franchise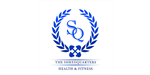 The Shredquarters - Gym Franchise
Passionate about fitness? Check out this inclusive, lucrative business model with a low-cost set up & potential for multi-site growth.
Watch Video
Territory Information
Cardiff
Total Investment:

£100000
Other Areas Available

Opportunities are available throughout the UK.
Profile
THE SHREDQUARTERS franchises available now in the UK
Here at the Shredquarters we openly encourage perspective franchisees to talk with and indeed visit current franchises so they can get an honest opinion of who we are and what we do. We are completely open book and are confident in each and every one of our franchises and franchisees!
If you aren't being given this option by a perspective franchise seller, you should probably be asking why! 
"We set out to be the best; to forge deeper more profitable and longer relationships with our members. We focus on running structured classes with a high trainer-member ratio, which keeps people engaged so they value their time at their local Shredquarters."
Adam, Founder of SHREDQUARTERS
ABOUT THE COMPANY
START YOUR OWN FUNCTIONAL FITNESS GYM TODAY
As the world marches into 2021, breaking free from everything this last year has thrown at it, now is the time to benefit from a booming wellness industry.
Are you fanatical about health and business? With our inclusive, lucrative business model that is low-cost to set up with the potential for multi-site growth, this is a chance for you to combine both.
We've innovated ahead of the market with our new online and outdoor fitness classes. Clients benefit from a safe environment and the convenience of accessing our services at a Shredquarters gym, outdoors or at home through our new app.
We are looking to award only a handful of franchises so you can benefit from the highest level of close personal support from the founders.
We've been busy in 2020 making changes to our business model, and we're ready for the post-COVID world! Our indoor and outdoor fitness classes, along with our larger premises, help people feel safer and more confident.
INVESTMENT AND RETURNS
Depending on your background, you may choose either to start as one of the trainers or employ trainers and focus on growing your new business. This kind of franchise is also an excellent set-up for couples.
Whatever your skill set, we will guide you in preparing a detailed business plan, as well as help you find the investment required and your expected returns.
Finding your premises is the most significant variable in the set-up cost/timescales, but don't panic – we will help you with this as well.
There are multiple income streams from your members, plus weekly subscriptions mean you need less working capital than a traditional model to grow your new gym.

WITH YOU FOR THE JOURNEY
We know this stuff inside out, having built multimillion-pound businesses and worked with some of the UK's biggest brands.
We provide the support you need to set up, operate and develop your new Shredquarters business:
Sourcing premises, equipment and fit-out
Guidance recruiting and training your staff
A complete business management tool to run your gym(s)
Launch marketing programme and member engagement
Ever-evolving course programmes to keep members engaged
Ongoing business development, marketing and tailored support
KEY ELEMENTS FOR SUCCESS
You don't need experience in running gym classes to find success in this field. All you require is the ability to communicate, be commercially astute and bring your passion for health and wellness with you from day one!
You need the right site for this business, and we will help locate suitable premises for your first Shredquarters, as every territory is different. It's worth noting that this part of the process can affect the start-up timeline, so don't worry about trying to meet some pre-fixed schedule. Whatever works for you is whatever works for us. Being in a franchise means being your own boss, but never being alone.
Get in touch to find out more!
FINANCIAL INFORMATION
Minimum Investment: Available on request
Minimum Liquid Capital: £50,000
Financing: Up to 50% financing is available, subject to status
News
12 August 2019

When popular Thames Valley breakfast DJ Michelle Jordan took on her new role with the BBC, she knew exactly where her very first gig should be...! Michelle is a long-term member of The Shredquarters in Reading, and we were delighted she chose to broadcast live from Shred for her first show with An...