TaxAssist Accountants Franchise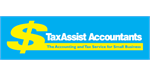 TaxAssist Accountants - Accountancy Franchise
Australia is a nation of small businesses and a TaxAssist Accountants franchisee is perfectly placed to service this growing market.
Finance requirements

Initial Franchise Fee:

$60,000 plus GST

Areas Available

WA & SA, Australia
Profile
Join an award-winning accountancy franchise
More than 200 franchisees have successfully made the move into self-employment, so ask yourself:
Do you have the ambition to run your own accountancy franchise?
Are you looking to escape corporate life?
Are you looking to take control of your work-life balance?
Are you looking to build an asset that could secure your future?
Are you ready for a NEW challenge?
At TaxAssist Accountants, we can provide you with the opportunity to do all the above.
Who are TaxAssist Accountants?
Launched in the UK in 1995 and now operating in Australia, Ireland and the UK TaxAssist Accountants has developed a network of over 225 franchised areas operating from over 280 shops and offices collectively servicing more than 76,000 clients with annual billing of $90 million.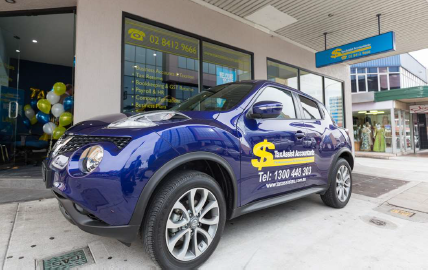 Our core business is accounting, tax and business advisory services for small business and self-employed individuals. Our clients are seeking to benefit from a network of technical expertise and the latest integrated technology that is normally only available through the larger accounting firms.
Operating from accessible shopfronts, our franchisees provide professional services on a fixed fee basis to small businesses from visible and welcoming locations, a service which is in high demand.
Resilient sales growth
Sales across the network continue to grow and franchisees should aim to build up turnover and profits consistently, aiming after 5 years for a turnover of $500,000+.
Business comes from a combination of the franchisees shop front locations, networking and local marketing initiatives supported by inbound leads supplied by the Master Franchisees national marketing and brand awareness activities.
"I chose to join TaxAssist Accountants as it was a new franchise offering in Australia, providing a service I knew would appeal to small businesses. Combined with a Support Centre offering excellent training and support for myself, I knew becoming a TaxAssist franchisee would enable me to grow a substantial accounting practice"
Panbo Ye – TaxAssist Accountants Chatswood, NSW
Why the demand in TaxAssist Accountants?
The small business market is huge in Australia – Australia is a nation of small businesses and a TaxAssist Accountants franchisee is perfectly placed to service this growing market. According to the Australian Bureau of Statistics:
There are currently 2.1million small businesses in Australia all of which are potential clients for TaxAssist Accountants
The number of Small Businesses in Australia increased by 2.4% over 2015-2016
The small business sector represents 97% of all private enterprises within Australia
Small businesses employ 4.7million people in Australia with increasing obligations on employers to comply with tax legislation.
The IBIS World 2017 Accounting Services in Australia report highlighted with the growth in both legislation and the numbers of small businesses, demand for professional accounting and taxation advisory services are going to increase.
To complement the compliance services offered within the TaxAssist Accountants practices, our franchisees are Trusted Advisors to their clients adding value to what they offer through the provision of advisory services to help their client grow.
"Throughout my career I have dealt with a number of small businesses so understand the issues that confront business owners. My focus is to improve the growth of my clients' revenue and business values and as their growth happens, I will reap the benefits in my own business."
Avendra Narayan – TaxAssist Accountants Liverpool, NSW
Click here for your FREE Franchise Pack
Comprehensive training, support and continuing development
Our six-week intensive training course, delivered by qualified in-house experts, covers all aspects of the TaxAssist Accountants business model and prepares new franchisees for successfully trading.
We will show you how to:
Market yourself, recruit and retain your clients
Add value to your client's business
Ensure compliance work is completed to the required standards
Be the principal of the practice working on the business not in the business
Run an efficient shopfront located business with the support of IT, marketing and eventually staff
In short – how to run and grow a successful, sustainable and profitable business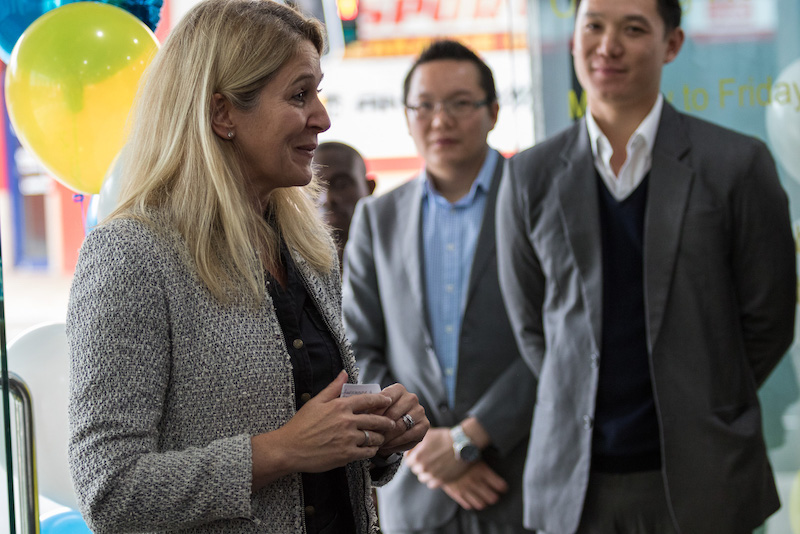 This is followed up by further training in months 2, 3 and 6, as well as ongoing regional courses and visits by our Franchise Development Managers.
A key aspect of the training is the sales and marketing element as we know one of the biggest fears franchisees have is how to grow their business.
We engage with specialist trainers to provide this key training and have evolved the training over the 22 years that we have been trading in the UK and now Australia.
"One of the major concerns of any new business is where clients will come from. I have been very impressed with the effectiveness of the shop in drawing in business and, combined with my own networking and a high rate of referrals from happy clients, my practice has grown very well. I won't be resting on my laurels though, and I am looking forward to doing seven presentations at local events in 2018 to continue to get the TaxAssist Accountants name more well-known locally."
David Cornes – TaxAssist Accountants Gold Coast, QLD
Attend one of our FREE Discovery Days
Your local shop with big-brand credibility
Visibility, credibility, walk-in business and brand reinforcement are just a few of the benefits that operating from a shop front premises bring.
Having a visible presence within the business community helps build awareness of your TaxAssist practice. Stand out from the crowd with our fresh approach to accountancy.
Financial Information
The franchise fee to join TaxAssist Accountants is $60,000 plus GST. The total investment figure will be dependent on location, working capital and level of personal drawings required, and we will work closely with you throughout the business planning process to establish the right level of investment for you.
Next steps
Do YOU have the ambition to run your own accountancy franchise?
Attend one of our popular Discovery Days, which are hosted at our Support Centre.
You will discover more about our business model, the support we provide and how you can build a successful and profitable business.
Book your place today.
News
13 July 2018

Held at the impressive Alpha Hotel in Canberra on 29th and 30th June, TaxAssist Accountants celebrated its inaugural Annual Conference. Delegates received Tax Agent training  on Friday and attended the conference on Saturday, which involved leading TaxAssist Support Centre personnel delivering key...
06 March 2018

TaxAssist Accountants' newest Master Franchisees in Western Australia, South Australia and the Northern Territory, Tricia Kingston and Steve Herlihy, are set to receive additional training and support ahead of their launch in Perth. David Paulson, Senior Manager, Global Franchise Recruitment, and ...