Soonta - Vietnamese Restaurant Franchise
Soonta is a popular Vietnamese restaurant offering healthy food options. Inspired by its mantra: Live healthy, Live happy!
Watch Video
Territory Information
Location:

Perth
Total Investment:

$350,000-$500,000
Other Areas Available

Australia
Profile

Ready to open your own restaurant?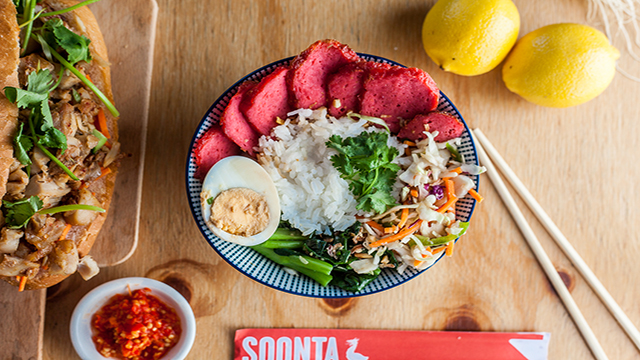 Soonta is a popular Vietnamese restaurant offering healthy food options. Inspired by its mantra: Live healthy, Live happy, Soonta is seeking like-minded partners with a passion for creating real food and a balanced - lifestyle.
Powered by fresh local ingredients each store is filled to the brim with nourishing and delicious food.
We are extending our search to find the perfect partners to join Soonta's success.
Benefits of owning a Soonta franchise business
Training support - full ongoing support throughout the training process including one on one time
Marketing support - full support including both digital and traditional marketing
Healthy work / life balance
Established brand
An innovative menu
Simple business model
Multi ownership opportunities available
Multi-stream income: manufacturing and selling of our own brand of canned tea
Join an established and successful brand.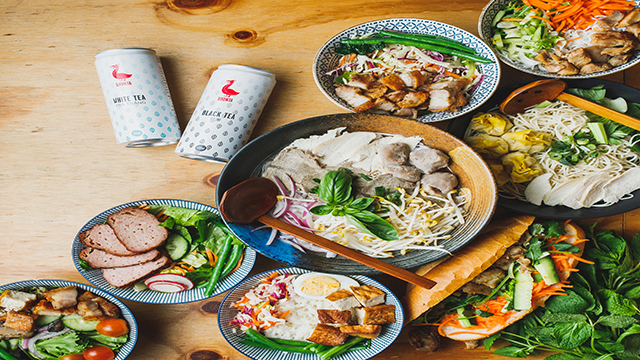 Soonta uses only premium ingredients that are sourced locally. Vietnamese cuisine is a healthy alternative and is proven to be a popular option for breakfast, lunch and dinner. Being fairly priced and supporting healthy options, the business is positioned to continue to take advantage of current market trends and grow as a reputable brand.
Soonta has over 17 stores in operation in Australia.
Franchise Opportunities
Opportunities are arising across the east seaboard with master franchise options available in Melbourne, Sydney, and Brisbane.
Cost
Starting from $250,000 - $400,000
Years established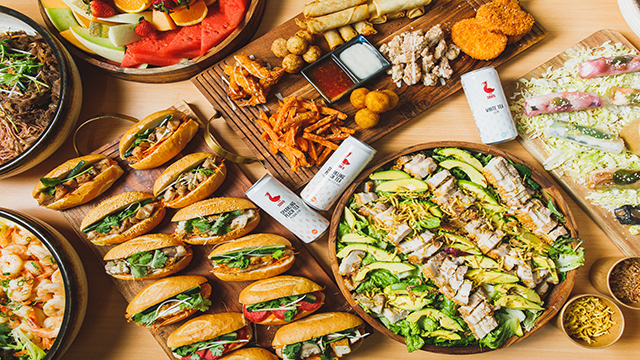 The story of Soonta began in 2008 when we set up a tiny little shop on Waymouth Street. Our mission was simple: eat tasty, eat healthy.
Fast forward almost 14 years and we now have 17 franchise stores around South Australia. As is the nature of life, things are always changing and growing, but what remains the same is the simplicity of our purpose: Eat. Love. Food. Fun.
We're a proudly Australian-founded and owned business, and we're proud to source our ingredients locally.
Training and Support
As part of the Soonta family of franchisees, you will be fully trained on everything you need to know to run a successful business. From systems training, to food preparation processes; all training is carried out in-store and one-to-one in the initial trading period, with ongoing support available.
Marketing Support
Franchisees will have the full support of The Soonta marketing team and agencies through their specialised campaigns and a tailored localised strategy for each location that drives foot traffic and return on investment. These include leveraging radio, social media, community newspapers and professionally designed point of sale artwork and flyers.
Enquire now to find out more.
News
13 September 2022

Vietnamese-inspired restaurant Soonta, are excited to announce that they have recently secured a highly qualified master franchise partner for the Queensland market. Soonta will be launching its first Queensland location with its partner in the near future and is looking forward to adding ...
22 July 2022

South Australian-based Vietnamese Restaurant, Soonta Launches Franchise Model.The popular Vietnamese restaurant Soonta, has partnered with DC Strategy to roll out the launch of their franchise model, with a focus on master franchisees across Australia. The story of Soonta began in 2008 where ...
Videos
22 July 2022

Soonta franchise opportunity now available across Australia.