Sell To The Government Business Opportunity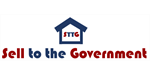 Sell To The Government - Home Business Opportunity
Learn how to run your own business selling to the government, right from your own home.
Finance requirements

Total Investment:

$15,000

Areas Available

Florida, Georgia & South Carolina only.
Profile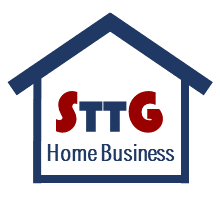 Sell
to the

Government


From Home

Make money selling to the government, right from your own home - with flexible hours, low overhead, no inventory, no warehouse, and no geographical restrictions.

Best of all, you will own your business 100%. You can run it how you want, where you want, and when you want, with no franchise rules, no fees, and no profit sharing.

Learn to successfully bid and win contracts selling almost anything to the government, from any supplier or manufacturer you choose.

Using our proven process on bidding, administrating and the logistics of government contracts, we have a 4+ year successful track record. With our business package and professional training, you can see similar results.
Investment & Profit
| | |
| --- | --- |
| STTG Business Package | $15,000 |
| Recommended Operating Capital | $18,000 - $24,000 |
| Estimated Yearly Gross Sales | $400,000 - $500,000 |
| Estimated Yearly Overhead Expenses | $4,600 |
| Estimated EBIDTA | $68,000 - $92,000 |
| Franchise Fees | $0.00 (This is not a franchise opportunity.) |
| Inventory Costs | $0.00 |
Our industry experts help you succeed in winning contracts and making money from the largest consumer in the world, the United States Government. Our expert training also prepares you to sell locally to state, city, and county governments.
In 2018, the Federal Government spent $560 billion on goods and services.
$124 billion were contracts with small businesses.
This amount has increased every year.
The demand from the government has never been higher, which makes this a perfect time to start your own business selling to the government - with help from professionals to get a head-start on the competition.
Our in-depth, hands-on training takes the guesswork out of selling to the government.
The
S

tt

G

Business Package

This virtually turn-key offering is a "Business in a Box".

For a one-time cost of $15,000 you receive, from experts in the field, everything you need to hit the ground running with your new business, selling to the government.
Included:
In-person professional training on best business practices.
Customized checklists to manage your business processes.
Marketing templates for promoting your business, including a website on your selected domain.
A business laptop with a one-year subscription to all required software.
20 hours of free telephone support, with additional hours available for purchase if needed.
Training topics:
Acquiring necessary licenses and registrations to sell to the government.
Submitting winning bids to the government with higher than average closing rates.
Winning and fulfilling government contracts – without inventory or a warehouse.
Setting up administrative, logistical, billing and accounts receivables for your company.
Benefits
Work from home, be your own boss, and set your own hours.
Set your own income limits – the more you work, the more you earn.
Vacation when you want and easily take your business with you.
Pay minimal overhead expenses.
Maintain no inventory, warehouse, nor large material handling
Experience no collection costs or bad debt.
Have no geographical restrictions.
Pay no franchise fees and have no franchise restrictions.
Choose and design your own business name and branding.
Run your business the way you want.
Receive ongoing training and support.
NOTE: This is not a franchise, sales program/opportunity, or marketing program/opportunity. This is a systematic process that yields results when correctly followed. It is designed to be worked weekdays during business hours, either part-time or full time, with the understanding that the more time you work, the more money you make. The STTG Business Package includes one Get Started Guide, one Training Guide, one laptop, one website, one email address, and training for one person. Additional laptops, emails, and training for additional people are available for an extra cost. Request a detailed pricing sheet for more information.