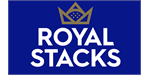 Royal Stacks - Fast Food Franchise
Join a kingdom that offers an exceptional dining experience to the masses.
Watch Video
Territory Information
Location:

Geelong
Total Investment:

Starting from $350,000 - $500,000 + working capital
Other Areas Available

Australia
Profile
Ready to build your own Kingdom?
Take the first step to being the king or queen of your castle. We're looking for the next generation of passionate partners who share the same energy, values and beliefs as us to join the Royal family and carry the Royal Stacks name.
Royal Stacks is the king of the Melbourne burger kingdom. We reign supreme and stand out as one of the most loved and respected burger brands around. Royal Stacks is known for being disruptive and we are always innovative in the best ways possible - we stand out!
We have a fresh and creative menu that offers something for everyone and our stores are all very unique, offering a special experience for everyone who walks through the door. Customers are treated like royalty and the Royal Stacks Kingdom makes it our priority to ensure that everyone has the best experience when dining at one of our stores.
This is an opportunity like no other and partners will enter an exclusive agreement to share the Royal Stacks culture and menu with legends in new communities.
Is it time to crown yourself?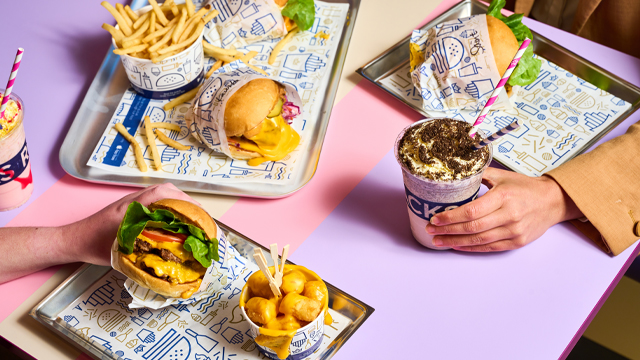 Benefits of owning a Royal Stacks franchise business
Comprehensive education and training provided with ongoing growth.
A brand like no other - Not only ventured out in the Australian market but in the China market too.
Tech savvy and disruptive - gaming/ ordering app and online delivery options.
Healthy lifestyle - physical and mental wellbeing is important for the brand.
Exclusive menu - we believe fresh is best.
Innovative and eco-friendly.
Join a kingdom that offers an exceptional dining experience to the masses.
We pride ourselves on bringing restaurant values to the fast-casual dining experience. From day one a premium has been put on providing quality produce and royal service.
Since 2016 we've worked hard to stand out from the crowd. With passion, innovation, impeccable dining experiences, and a damn good burger… even if we do say so ourselves.
Be royal.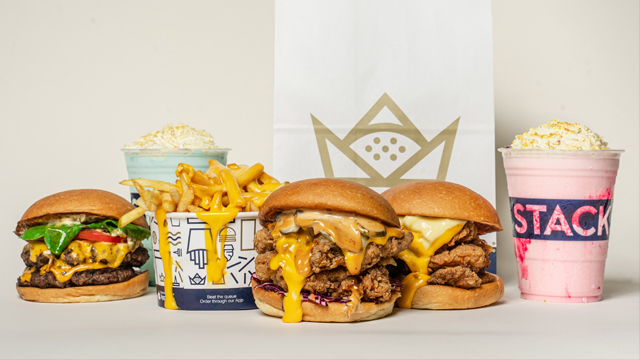 Franchise opportunities
Area
Victoria
Cost
Starting from $350,000 - $500,000 + working capital
Years established
When we opened our first store on Collins Street in 2016, we took on a challenge to stand out within Melbourne's vibrant hospitality industry. We were the small fish in a big pond.
A lot has happened in the years since. Multiple stores, new locations, one-of-a-kind pop up events, a food truck and an expansion into the Chinese market.
We're proud of our greatest hits, but still feel like we're just getting started.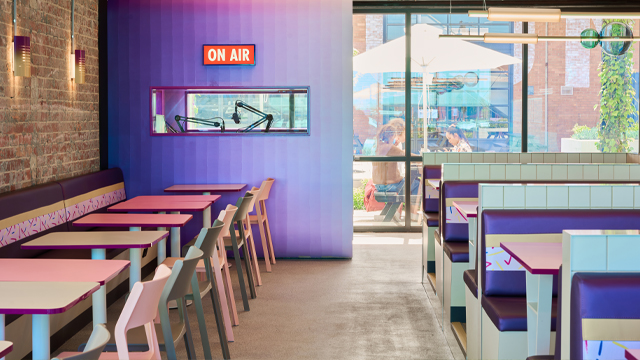 Training and Support
Courses and training are available to help Royal Partners and their family members who will be part of the franchise business, and constant learning will be available, as their learning is tailored and nurtured. No university education is needed to join the business. Royal Stacks believes that the more training offered the better, so we will invest extra time to train and support Royal partners, with 4-6 weeks in-restaurant experience to help train those who are new to the brand and educate them how to run a business, as well as providing ongoing support.
Marketing Support
Royal Partners will be working with a brand that is known for its creative and innovative ways of doing things. They will receive dedicated marketing support, backed by a kingdom with a large following on social media platforms such as Instagram, with enthusiastic local area marketing campaigns including podcasts.
Join our kingdom as we expand to new lands.
Enquire now to find out more!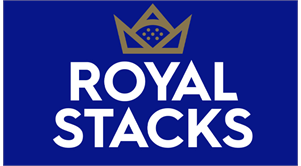 Videos
22 July 2022

Royal Stacks are franchise ready!