Premier Martial Arts Franchise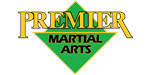 Premier Martial Arts - Education & Fitness Franchise
Premier Martial Arts is one of the nation's leading investment opportunities in this attractive market segment.
Watch Video
Finance requirements

Franchise Fee:

$49,500

Total Investment:

$140,000 - $205,000

Liquid Capital:

$75,000

Areas Available

Opportunities available throughout the United States. Premier Martial Arts is not currently accepting inquiries in: CA, HI, IL, MD, MN, NY, ND, RI, SD, VA & WA.
Profile
Own one of the most successful martial arts school franchises
Interest in martial arts is at an all-time high; popular culture is inundated with examples of martial artists, leading new generations of people to martial arts for fitness and more structured ways to work out. Parents are turning to martial arts as a sport for kids, often with the goal of developing character while having fun.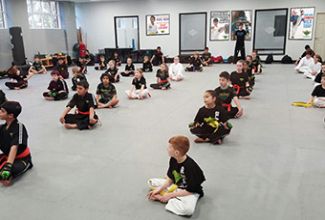 Premier Martial Arts is one of the nation's leading investment opportunities in this attractive market segment. We're led by industry experts and martial artists Barry Van Over and Myles Baker, who have spent two decades developing high-performance systems to help more than 100 independent martial arts schools grow from struggling businesses to stable and successful enterprises.
Premier Martial Arts uses this experience — combined with a small-footprint martial arts school and a popular, standard curriculum — to make for an attractive, low-investment and easy-to-operate martial arts school franchise. After growing our brand to nearly 100 locations across the country, Premier Martial Arts is excited to help entrepreneurs with a passion for martial arts become a meaningful part of their community in a business that has the power to both help people of all ages and make a great living.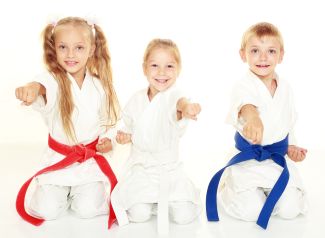 "Owning a Premier Martial Arts franchise is a life-changing opportunity for an entrepreneur," says Barry Van Over, CEO and President of Premier Martial Arts. "Over the past 20 years, our business has helped thousands of children and adults improve their lives, and most importantly, we've helped dozens of entrepreneurs realize their own dreams of owning a profitable business that is emotionally fulfilling day-in and day-out. We've developed a business model that is extremely affordable to own, has enormous profit potential and is easy to run and scale, with the added benefit of knowing that this business is changing the lives of those in your community. We're excited to help you change your life."
DO I NEED TO HAVE MARTIAL ARTS EXPERIENCE?
Why entrepreneurs without martial arts experience are choosing Premier Martial Arts franchise.
Traditionally, martial arts studios are opened and then managed by an enterprising martial arts instructor who seeks to share their individual knowledge of martial arts with the broader community. This is a noble goal, and it is also exactly the reason why Premier Martial Arts Franchising was formed!
The average martial arts studio instructor may have countless hours of expertise in martial arts, with a wide array of black belts myriad disciplines, and great instructors. Though many times what they lack is the expertise in business, marketing, customer service, customer retention, and the ability to sell their services to their community. While the importance of these skill sets and professional background might seem obvious to any experienced entrepreneur, it is lacking in the martial arts marketplace.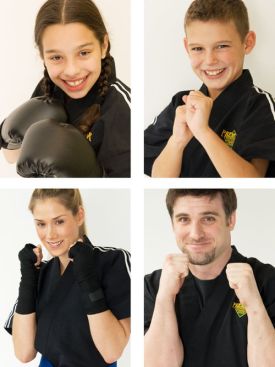 Premier Martial Arts franchise is revolutionary in the $4 billion martial arts industry because we recognize that a business owner needs to have a business model that is designed for continued growth, and we have built a robust support infrastructure to help make owning a martial arts studio available to those without martial arts experience.
"You don't need any experience in martial arts to succeed as a franchise owner with Premier Martial Arts," says Barry Van Over, CEO and Founder of Premier Martial Arts. "We have developed a business model that places our owners as the CEO of their businesses – meaning they are making sure that their businesses are running smoothly and are profitable. They are out in the community networking, implementing the marketing strategy that we provide, and ensuring that their businesses are providing the best martial arts experience to their customers."
Our business model is designed to place the day-to-day responsibilities of operating the studio on a well-trained, highly competent instructor who is given intensive training at our headquarters in Knoxville, Tennessee. The instructor is assigned a list of duties to fulfill throughout the day to benefit the franchise owner.
While the instructor is running the studio, your primary responsibility is to make sure your students have a world class martial arts experience. Your role will be in networking, building relationships with your community, marketing with our proven systems and implementing our processes that you will learn during training at our headquarters.
You will receive ongoing marketing, support for you and your staff, as well as coaching to help ensure your business is running smoothly and that you are reaching your financial goals.
"We've been doing this for a long time" Van Over says. "Premier Martial Arts is the result of our significant experience in helping hundreds of martial arts schools become successful. We're very proud that our franchise owners can enjoy the financial rewards of running a good business, and we're even more proud that our franchise owners can empower their community with a martial arts school that they are proud of and that is designed to have long-term success."