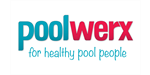 Poolwerx - Pool & Spa Maintenance Franchise
Owning a Poolwerx business is easier than you think - you'll be supported every step of the way.
Watch Video
Finance requirements

Total Investment:

$89,000 + GST + Van

Minimum Investment:

A$89,000

Areas Available

Exclusive franchise opportunities are available across Australia!
Profile
Searching for your pathway to success?
Enjoy the perks of a system that werx
Whether you want to be your own boss or you're looking to expand your existing business, franchising with Poolwerx is the answer. For more than 30 years, Poolwerx has been helping people like you flourish in business, building a stellar reputation for first-class aftermarket pool services and products in the process.
Joining Poolwerx as one of our Franchise Partners represents an exciting opportunity where you can put your past experiences and advanced skills to the test. It's an exciting business opportunity that allows you to effectively and confidently run a Poolwerx business.
The Poolwerx model uniquely offers many ever-increasing income streams. These include retail sales, domestic and commercial pool servicing, spa and lifestyle product sales, and pool renovation. The mix of both retail and service, chemicals, equipment and labour sales provides great balance in the business.
Our global size enables us to choose and partner with the best suppliers in the global pool industry. By best we mean – strong profit margins, education and technical support, promotional support, local in-field back-up, unique extended warranties and innovative products.

Marketing Support
To help launch your mobile franchise, Poolwerx will provide $10,000 worth of local area marketing to help set you up for success. We have a highly experienced marketing team to support your growth with national marketing campaigns targeted at growing your customer count and we can support your local area marketing ideas too.
Training Provided
Poolwerx has a number of effective systems and programs in place to support franchise partners giving you 100% confidence as you take over the business. You will also receive a computer and mobile, with access to our industry-first Complete Business Operating System.
You will have the opportunity to attend our Poolwerx Pool School. A fully-equipped training centre with state-of-the-art training facilities located in Brisbane -including airfares & accommodation for three weeks (for 2 people).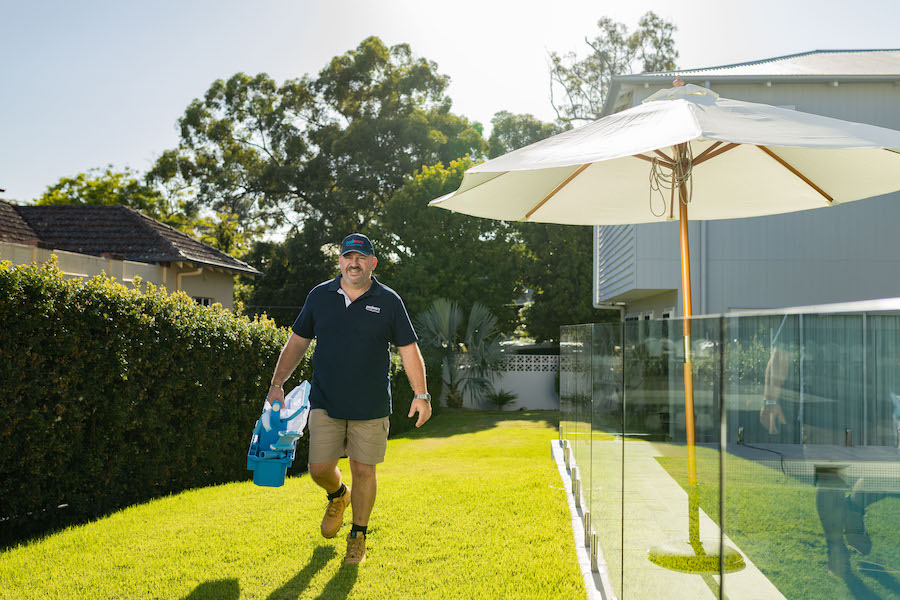 About the Opportunity
Key Inclusions
Leading marketing support: $10,000 towards local area marketing & launching of your business
State-of-the-art training facilities: Airfares & accommodation to our Pool School vocational training to achieve Cert III Pool & Spa Maintenance
Van graphics wrap + interior fit out - be ready to start on day 1!
All business hardware, software & portable water testing equipment
Computer / mobile
Territory dedicated to just your business
And when you're ready… add a retail store for as little as $160,000 (Price may vary depending on the size of your retail tenancy.)
Be your own boss and enjoy a balance of independence and support from a larger group.
Your Poolwerx mobile business starts at $89K + GST (plus leasing or vehicle finance options are available from $35K plus GST)
We'll go to extreme lengths to see you succeed and support you every step of the way!
AWARDS
Poolwerx has won multiple awards including Australian Best Franchisee – 3 times, Best Franchise System – 2 times, Best Field Manager, Best Pool Store and Best Pool Technician. Ranked #35 Top Global Franchise. Australian Established Franchisor of the Year 2022!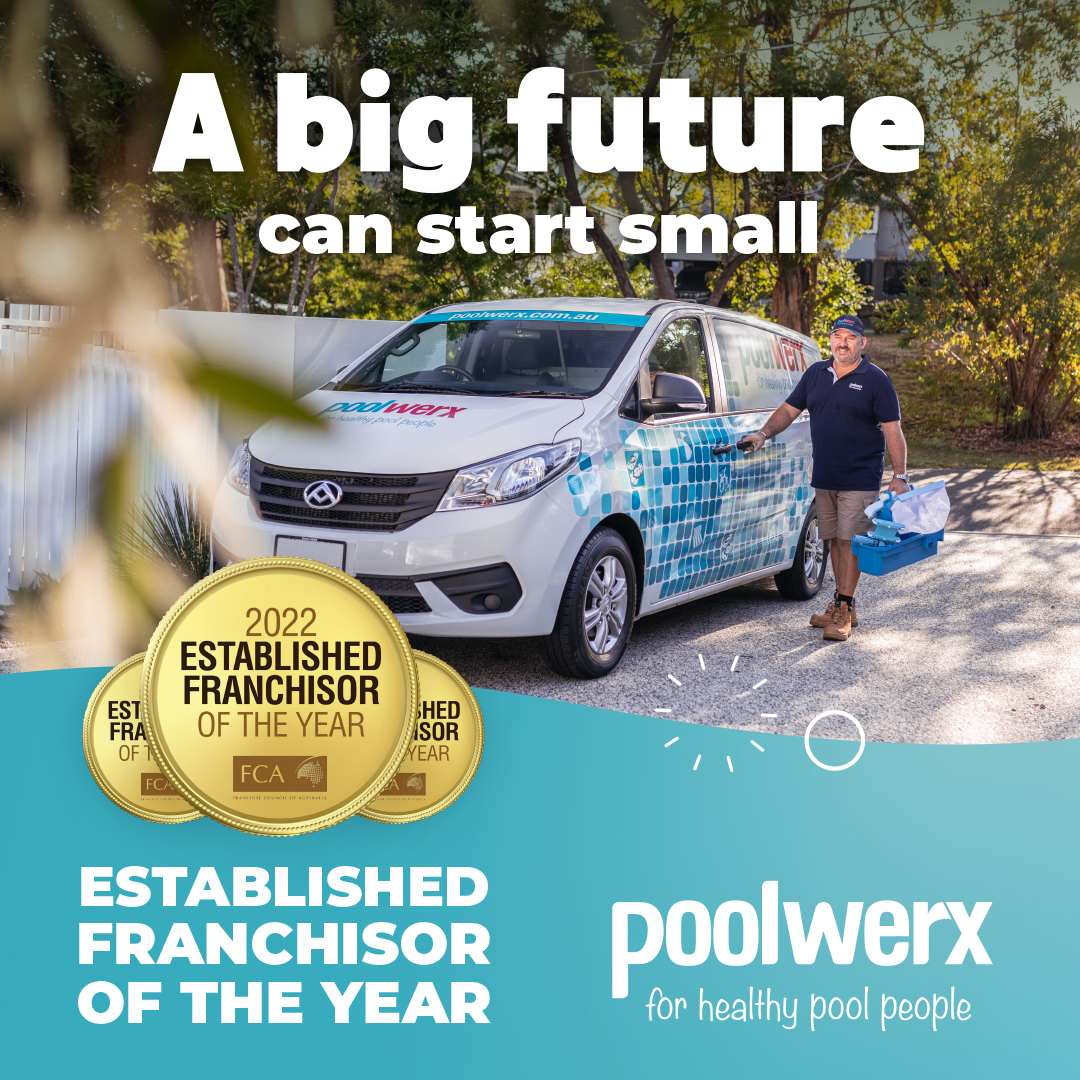 Enquire now to receive your free franchise information pack!
News
Have you ever thought about buying into a Franchise, but weren't sure where to start? You've come to the right place. Below, we answer the most common questions prospective franchisees have asked the team at Poolwerx over the years. Franchising with Poolwerx: Poolwerx is an award-winning ...