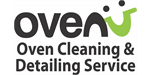 Ovenu - Oven Cleaning & Detailing Service Franchise
Ovenu is Australia's leading oven cleaning and detailing business opportunity.
Finance requirements

Minimum Investment:

$39,500

Areas Available

Australia
Profile
Build a solid business with Australia's premium oven cleaning and detailing specialist franchise
Ovenu is Australia's leading oven cleaning and detailing business opportunity that offers world-class customer service to homes around Australia.
15 Years of Ovenu History in Australia
Born in the UK, the Ovenu brand was formed in 1994 by Rik Hellewell and, over 25 years later, Rik is still the owner & Managing Director.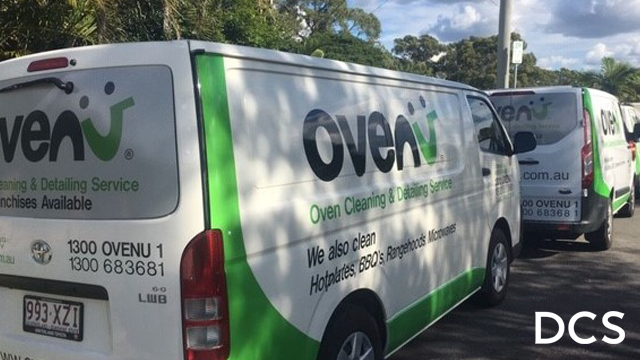 Ovenu Australia was launched in 2005. Bernard and Janet Bannon had returned to Jersey in the Channel Islands in 2003 to open a restaurant and saw Ovenu on a "How clean is your house" TV show.
They returned to Australia in October 2004 after securing a commitment from Rik Hellewell to open the first Ovenu business in Perth Western Australia, with the view to expand the franchise in due course.
The Ovenu team have exceptional customer standards and provide their own unique products. Over 25 years later, the Ovenu franchise network has more than 30 dedicated mobile technicians across multiple states and territories, with loyal customers returning time and time again.
Every home needs your Ovenu business! Enquire now to find out more about joining the team.
Benefits of owning an Ovenu Franchise Business
Start-up pack -  All new franchisees will benefit from a generous amount of our bespoke products and all the tools and materials to get started, including marketing campaigns, brand guidelines and uniforms.
In-depth training - The Ovenu head office team will provide 2 weeks of full training in a chosen area. State Managers will always be on hand to support, train and encourage new franchisees, with ongoing assistance and support provided.
Low entry cost - The investment level to own and operate your Ovenu Business will start from $39,500. You will also benefit from constant cash flow as the business model and payment structure is a pay on the day business.
Territory Growth - Once your business is off the ground, you can bring family members into the business operations to help assist or build the business into a multi-van operation. Growth opportunities at Ovenu are endless!
Are you hardworking and ready to grow a business backed by over 25 years of success? We are looking for motivated and dedicated Franchisees to join our growing Ovenu Team!
Franchise Opportunities: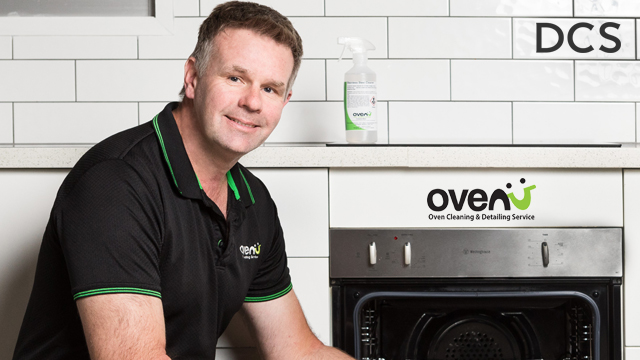 Australia-wide - specifically in WA, QLD, NSW, ACT and VIC
Cost
Starting from $39,500 + GST
Years established
Company Values
Customer Service
Happy customers mean a happy business. The Ovenu business prides itself in exceptional service and highly professional communication. The team has a number of processes in place to ensure that customers are provided with the best service possible. Including streamlined booking services, reminders and notifications.
The business believes that 'Near enough is just not good enough" and that all cleaning jobs are guaranteed to the highest standard and restored to near new condition. As one of Australia's largest oven cleaning companies, they believe in leading by example. That is why, in order to ensure that ovens and appliances are cleaned and detailed to Ovenu's exacting standards, they allow a period of 2 – 4 hours between appointments - giving your job extra focus and 100% commitment.
Quality Products
Ovenu products are made specifically for Ovenu! The exact product formulations are owned by the company and extra care is taken to ensure that the products are environmentally-friendly. The Ovenu product range consists of 3 main items;
The Ovenu powder used in the van mounted process tank is a heavy duty degreaser and carbon remover. The Ovenu Oven Cleaning Gel produces great results for customers and is totally free of caustic soda. The Ovenu carbon remover can also be safely applied to all 'self-clean' liners and coatings. Stainless Steel cleaner and polish will leave your cooking appliances gleaming. We want you to be absolutely delighted when we've finished the job for you so before we leave, everything that we've cleaned and detailed will be polished to a shine.
History & Brand
The Ovenu business has a long-running history and is widely known around the world as the best in the business. The Ovenu brand was formed in 1994 by Rik Hellewell and, over 25 years later, Rik is still the Brand Owner & Managing Director of the business in the UK. The brand is well-known for its exceptional oven cleaning services and dedicated team of technicians who ensure that the Ovenu values and mission are upheld at all times. The business offers a premium service and is known for its reliability and is a front-runner in the market. The international brand has a global presence across social media channels and also invests in external marketing platforms to provide a wide range of coverage and exposure for the brand, from tv channels to media publications - the Ovenu team ensure that they are the first choice when it comes to oven cleaning.
If you're interested in working from home and building your Ovenu business in an area close to you, get in touch to secure your territory! This is your chance to BUILD A SOLID MOBILE BUSINESS backed by a team that's been around for over 25 years!