MISSCHU - The Healthy Hawker Franchise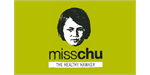 MISSCHU - The Healthy Hawker - Asian Street Food Franchise
Already a big hit in Melbourne, misschu has plans to expand to over 40 locations over the next 5 years.
Finance requirements

Total Investment:

$400,000+

Areas Available

Throughout Australia
Profile
misschu (aka Miss Chu) is the original Asian street food 'tuckshop', a creative and innovative food retail concept.
We have been rockin' the wok and steaming dumplings since 2009, making delicious and health-conscious hawker food inspired by the fresh tastes of Asia and the fast pace of our urban lives.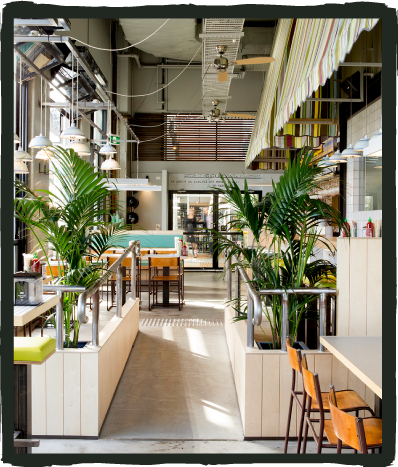 Our flavours are grounded in Vietnamese and Chinese heritage, with traditional recipes taking a modern, healthy spin.
Our Tuckshops receive daily supplies of fresh fruit & vegetables, poultry and seafood. Our proteins are marinated in-store and we WTO, wok-to-order, to hit a higher standard of taste and freshness.
We dial up the healthy ingredients, for example:
we offer low carb shirataki noodles as a substitute in our noodle salads and soups.
we use whole grain and low GI red rice and organic quinoa instead of refined white rice;
we use pure olive oil in our woks and marinades instead of highly processed vegetable oil;
we cater to a broad range of dietary requirements including a host of low carb, vegan, vegetarian, dairy free and gluten free options.
"We strive to be known and loved as Australia's healthy Asian street food brand", says Managing Director, Gabi Machado "We are excited to now be ready to roll-out across Australia and envisage a network of 40-50 shops over the next 5 to 10 years."
misschu tuckshops are a local happy place to catch up with family and friends, a quality home delivery service for a night in and an office caterer with a healthy twist.
As a new franchisor, misschu is taking a fresh approach to franchising to ensure fairness and transparency for all parties, including:
Full transparency on any Rebates to head office;
A Rebate Sharing Plan to ensure Tuckshop Owners benefit from rebates associated with their purchases; and
A tiered Royalty Fee structure.
For more details, contact us to schedule a meet and greet with our team.
Key Benefits
PROVEN AND PROFITABLE MODEL - Operating since 2009, you only need to walk in to a misschu tuckshop to experience the buzz.
TRAINING & SUPPORT - We'll work with you to ensure you feel confident and ready to run your own Tuckshop.
INNOVATION - At the heart of misschu's philosophy, from new menu items to operational efficiencies to marketing initiatives.
BRAND & MARKETING - We consider the lighting, music and store fit-out part of our brand ethos and essential to your success.  You'll benefit from campaign and social media management as well as collateral creation that supports local area marketing initiatives.
Cost
Franchise cost - $400,000+
Location
Multiple locations across Australia.
Years established
In 2009, the first misschu tuckshop opened in Darlinghurst, New South Wales and quickly developed a cult status and a daily queue up the street.
Support & training
A comprehensive restaurant training program will ensure your misschu tuckshop delivers delicious food all day long to eagerly awaiting customers.
You'll be fully supported by the head office team and have access to all the knowledge and wisdom you need to make your business succeed. The misschu program will also equip you with the right tools to boost your marketing and sales efforts.
Franchisee Traits
You do not need hospitality experience or any formal education to run a misschu tuckshop.  
We are looking for candidates who are passionate about the misschu brand, have naturally high standards and have a pro-active and positive attituded. People who genuinely want to be their own boss and take responsibility for the success of their own business.
We are looking for individuals and couples who:
Are foodies at heart, passionate about healthy, fresh food;
Have naturally high standards and attention to detail;
Take pride in serving people and making customers happy;
Enjoy the process of mentoring and coaching a team;
Remain cool and calm under pressure and enjoy the adrenaline of multi-tasking through busy service periods; and
Are underpinned by a drive and passion for success.
misschu is a new franchise and is expanding across Australia. Get in touch by filling in the short form below for more information.