Listen To Your Body Franchise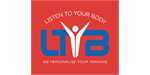 Listen To Your Body - Premium Health and Fitness Franchise
Generate between $8,000 - $15,000 per week in revenue with Australia's Premium Personalised Training Group.
Watch Video
Finance requirements

Total Investment:

Available on request

Minimum Investment:

A$120,000

Areas Available

Opportunities throughout Australia.
Profile

Join Our Growing, National Boutique Gym Brand.
About the opportunity
Listen To Your Body (LTYB) offers a unique Group Personalised Training model by offering a Group Personalised Training Service and a recently launched Group Training Zone.
The Group Personal Training model has been a huge success with over 2,000,000 workouts since 2008, tens of thousands of members, and 91% retention. This is the model that has been proven to get us to 17 Franchises in 4 states.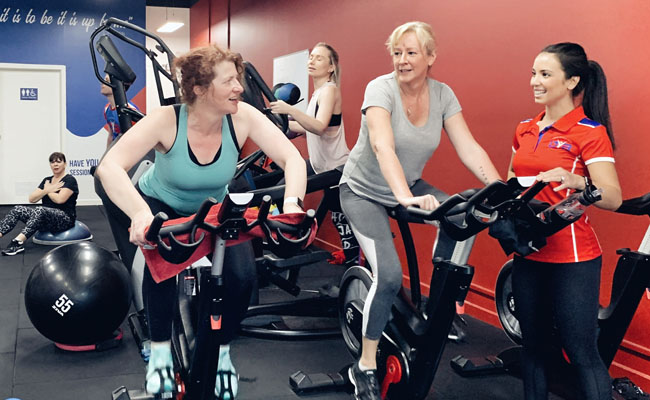 LTYB offers a Personal Training session within a Group that allows a member to access a Trainer, have their own plan within a community of like-minded people.
We target inactive members and aim to convert them to healthy and fit members through individual workouts. We have up to 12 people in 12 different zones and adapt the exercises to individuals which allows us to retain 91% month on month as people don't fear keeping up and know we can be flexible with our exercise selection.
Our new Group Training Zone is super exciting as we deliver 28-day programs to members who book this option which allows a total of 20 members per 45-minute booking timeslot.
This bolt-on service increases attendance/members without increasing the cost to run the business whilst giving the member the option of booking into Team Training or an individualised workout.
The average studio needs 100 active members to break even and the current performance across our entire network is close to 200 active members with the high performers training 220-300 members per month.
Who do we look for?
Personal Trainers wanting to step up or Business-minded people with an interest in health and Fitness.
The LTYB Journey...
Enquire-

Receive start-up info kit.
If interested, we schedule a call.

Due Diligence

We send you an Expression of Interest form accompanied by a Franchise Prospectus.
We meet to learn more about the Territory and each other.

Franchise Application

We send a non-binding Franchise Application.
We offer a Discovery Session.

Discovery Session

You learn everything there is to know about running an LTYB.
Both parties decide if we want to enter into an agreement.

Franchise Agreement

We send Franchise Agreement.
All going well after 14 days, we are Franchise partners.

Site Selection

We meet to train you on property selection and work together to find a site.
We secure a Heads of Agreement on a site. (We negotiate for you).
We appoint a planner to obtain a permit.

Grand Opening

We execute our Project to open including fit-out, equipment that we manage.
We execute our comprehensive training program to get you ready.
We launch our Lead Generation strategy with the marketing team.
Open the doors.
Feel free to submit an enquiry form.
Marketing Support
Lead Generation and Startup marketing is critical for launching a successful studio and growing ongoing.
Our most recent LTYB launch delivered over 1000 leads to be profitable within 5 weeks of open.
How? We have an amazing Marketing Lead Generation Specialist that works with all launches combined with our HQ Marketing support/Graphic Designer to deliver proven strategies.
We provide world-class sales training through our induction program and ongoing to capitalize on lead generation. You also get access to hundreds of creative assets.
Training provided
Your Franchisee Induction is delivered by our GUN National Operations Manager who not only has been with LTYBHQ for years, she owns her own thriving LTYB Studio currently managed.
Your training will be 40+ hours minimum to ensure you are competent in 100+ training modules that give you the confidence in our 4 Key areas of running a successful studio. 1. Sales 2. Training delivery 3. HR and Compliance 4. Marketing and Lead Generation.
We have onsite coaching quarterly, an LTYB Academy with 57 courses, an Annual Conference plus much more.
Length of agreement
Our Franchise Agreement is a friendly 13-page document with no harsh terms. $0 Renewal Fee, $0 Legal fees, $0 Transfer Fee, $0 Marketing fees, Royalties are % based v fixed.
We believe harsh contracts/franchise agreements are not what partnerships are about.
In our 8-year Franchise history, we have not had one reference to the Franchise agreement since signing and the last 4 Franchise Agreements due for renewal ($0) were renewed for another 5 years without question.
We are proud to share the agreement anytime.
Skills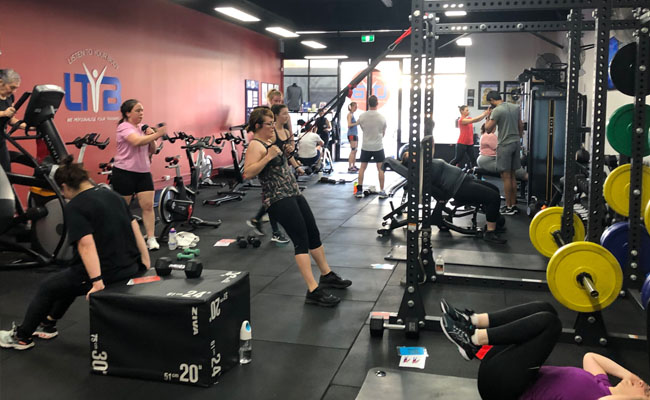 LTYB studios thrive with our 4 key success drivers.
LTYB focuses on 4 key success drivers…
Strong Training Team
Sales Skills
People Management
Business Skills
We provide full support to develop these key areas in the Franchisee Induction and ongoing.
If you have pre-existing skills in these areas, that will help, however many raw LTYB business owners run a studio that trains 250+ members per month which is 100 over break-even.
Who Qualifies?
We have 2 types of owners. 1. Business minded people with an interest/passion in Fitness. 2. Personal Trainers looking to step up to business ownership.
People will need access to capital and have a passion to run a successful fitness studio.
Other attributes that make a successful LTYB studio.
Can follow systems
Hard working
Committed to best standards
Customer focused
Strong with people management
Willing to develop their business skills
Team players
History
LTYB is the brainchild of founder and current CEO Ben Fletcher.
2001- Ben starts as a PT.
2003 Ben's client base climbed rapidly to employ PT no 2.
2004 'Listen To Your Body' was born growing to 17 Trainers with 400+ members.
2008 moved to own 'bricks & mortar' with the first pilot studio in Strathmore, Vic.
The studio exploded with members driving from all over Melbourne.
Franchising then became the right choice to meet strong market demand.
Today LTYB has 18 Franchises in 4 states over 50+ PTs with 10,000+ members.
Videos
17 February 2020

Learn more about what we do here at LTYB.
22 March 2019

LTYB Training Session
Learn more about the LTYB franchise opportunity in this video.