Listen To Your Body Franchise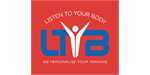 Listen To Your Body - Premium Health and Fitness Franchise
Generate between $8,000 - $15,000 per week in revenue with Australia's Premium Personalised Training Group.
Watch Video
Territory Information
Kedron & Surrounds, Brisbane
Total Investment:

Available on request
Other Areas Available

Opportunities throughout Australia.
Profile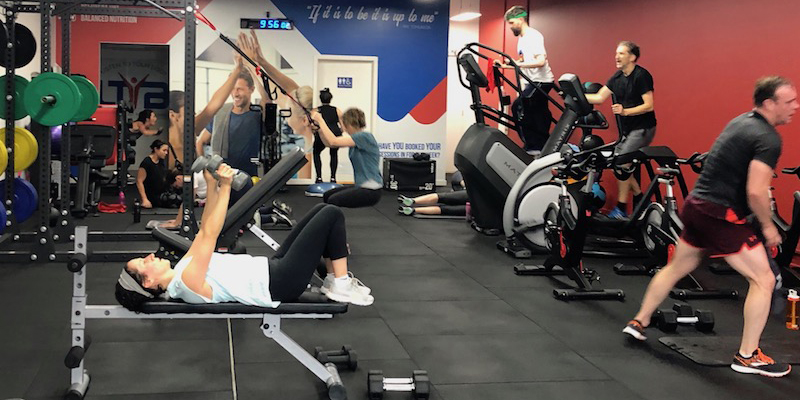 Why Listen To Your Body?
In the Fitness industry, there are 3 main offerings. Traditional Gym membership, Group Fitness and One on One Personal Training. At LTYB, one size doesn't fit all. Each member has their own Personalised plan in every session as people have different goals, different fitness levels, different motivation, different limitations and different lifestyles.
After years of One On One Training, LTYB created a model combining One on One training and Group training which is truly unique in the industry. This unique customisation model is why the average Studio Retention is 91% across all studios and the average spend per year is $1600 per member which is 9 months compared to industry standards of 2 month lifetime retention.
Does the LTYB model work and is it sustainable long term? Thousands of raving members couldn't be wrong every week and we wouldn't have 13 studios with 92% averaging over 20% Gross profit. We also had 100% Franchisee renewals in the last 12 months with very minimal Staff, Franchisee and member turnover.
We build the business model on retention, results and referrals which are all key growth drivers for the brand.
What makes a Successful Franchisee?
There are 4 Pillars each studio needs to execute well. The great news is these are all trainable through LTYB systems and if the owner does not have a strength in one of the Pillars, they can employ someone who does to make the business a success without the reliance of the Owners Skill set.
The 4 Key Success Drivers Are:
Sales - The ability to influence. Don't worry if you haven't had experience, we have experienced over 100,000 Consultations since 2001 to learn the best way to train you.
Retention - Our model executes naturally as we customise the workouts, however our customer service standards and training will drive you over 90% month on month.
Strategy - We teach Business Skills to drive strategy. LTYB Owners are business people who love fitness.
People - LTYB owners connect with multiple stakeholders to run a thriving busines including members, staff, suppliers and the local community.
There is multiple opportunity through LTYB training systems, LTYB Help Centre and support office to become great at the 4 pillars which is the proven success recipe. We have learnt this over the years through all the highest LTYB Performers.
Now we have 13 studios, 45+ Personal Trainers, 10,000+ members and we are growing.
With plans to expand throughout Australia, now is the time to join Australia's Premium Personalised Training Group.
What's included in the franchise package?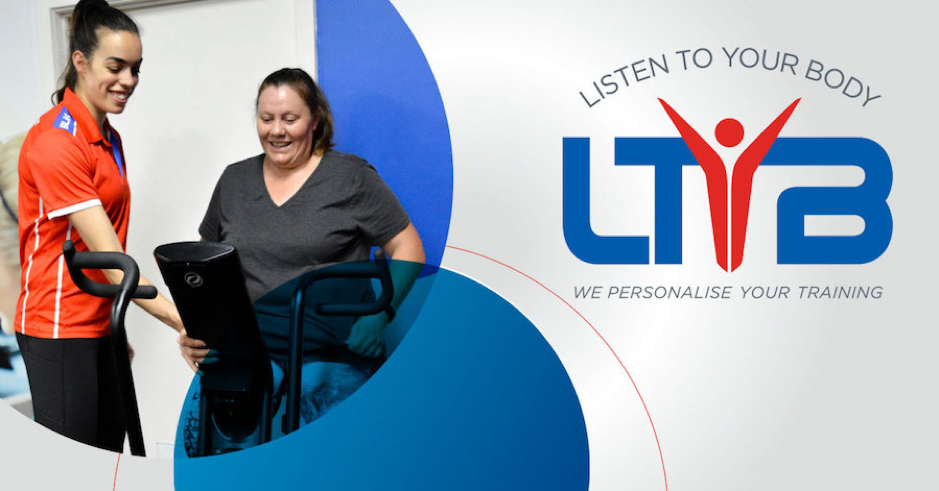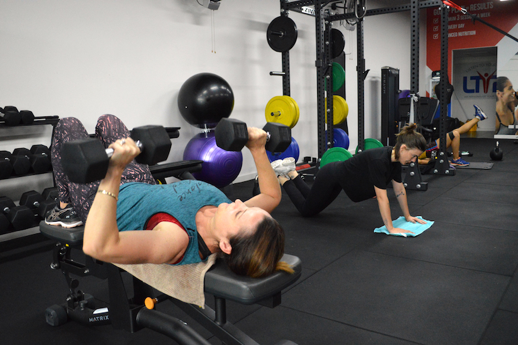 Exclusive Territory
Detailed Territory Analysis
Market leading member retention through a unique individualised training model
Proven lead generations strategies
Full Franchise Induction Program at Live studio and Head Office
Site Selection Support
Head Office assistance with Personal Trainer Recruitment
Project Management support to Open the Doors
Technology set up and training
Proven Systems for Operational Stability
Dedicated Business Manager
Access to hundreds of proven systems
Group Buying savings
Low Flat Rate licence Fees
Marketing Support for membership growth through National And Local Area Marketing campaigns
No Fitness experience required
High performing LTYB studios can generate between $8,000 - $15,000 per week in revenue with a breakeven of $4,000 - $5,000.
Is LTYB right for you?
You don't need experience to become an LTYB Franchisee as we're looking for both existing personal trainings looking to step up and those looking to change industries. So you could be perfect for LTYB if you're a hard worker with willingness to succeed and:
Can follow proven systems
Passion for fitness
Exceptional Member service
Be a team player
It's our goal to help you get a full return on your investment in 24-36 months whilst you are building as asset, taking a wage and drawing dividends. You only need 100 members to breakeven and we expect you to hit that within four months.
"I love being a LTYB Franchisee because I get all the systems and support that is needed to run a very busy business. We have close to 300 clients per month train and we would not have experienced the growth without the structures, systems, lead generation support and any support requirement from Head Office."
Andrew Frazer
Owner LTYB Strathmore
Financial Information
Start-up Costs: $120,000 - $150,000 (inc. working capital, building costs, franchise fee, marketing & permits)
Equipment: $75,000 - $80,000 as a lease purchase
Fill out the form below to contact LTYB Founder & CEO Ben and organise a pre-qualification chat.
Videos
17 February 2020

Learn more about what we do here at LTYB.
22 March 2019

LTYB Training Session
Learn more about the LTYB franchise opportunity in this video.