Lacey's Gym - Fitness Franchise available in Australia
Australia,

We've got a proven formula that has us leading the way in the fitness industry and we won't let you down.
Finance requirements

Initial Franchise Fee:

$30,000

Total Investment:

$135,000 (approx)
Profile
A Lacey's member is not just a family. They are a part of something much bigger!
The training style at Lacey's Gym allows all sessions to be constantly varied making each session, each day, completely different from the last. You won't know what you're in for until you step onto the gym floor.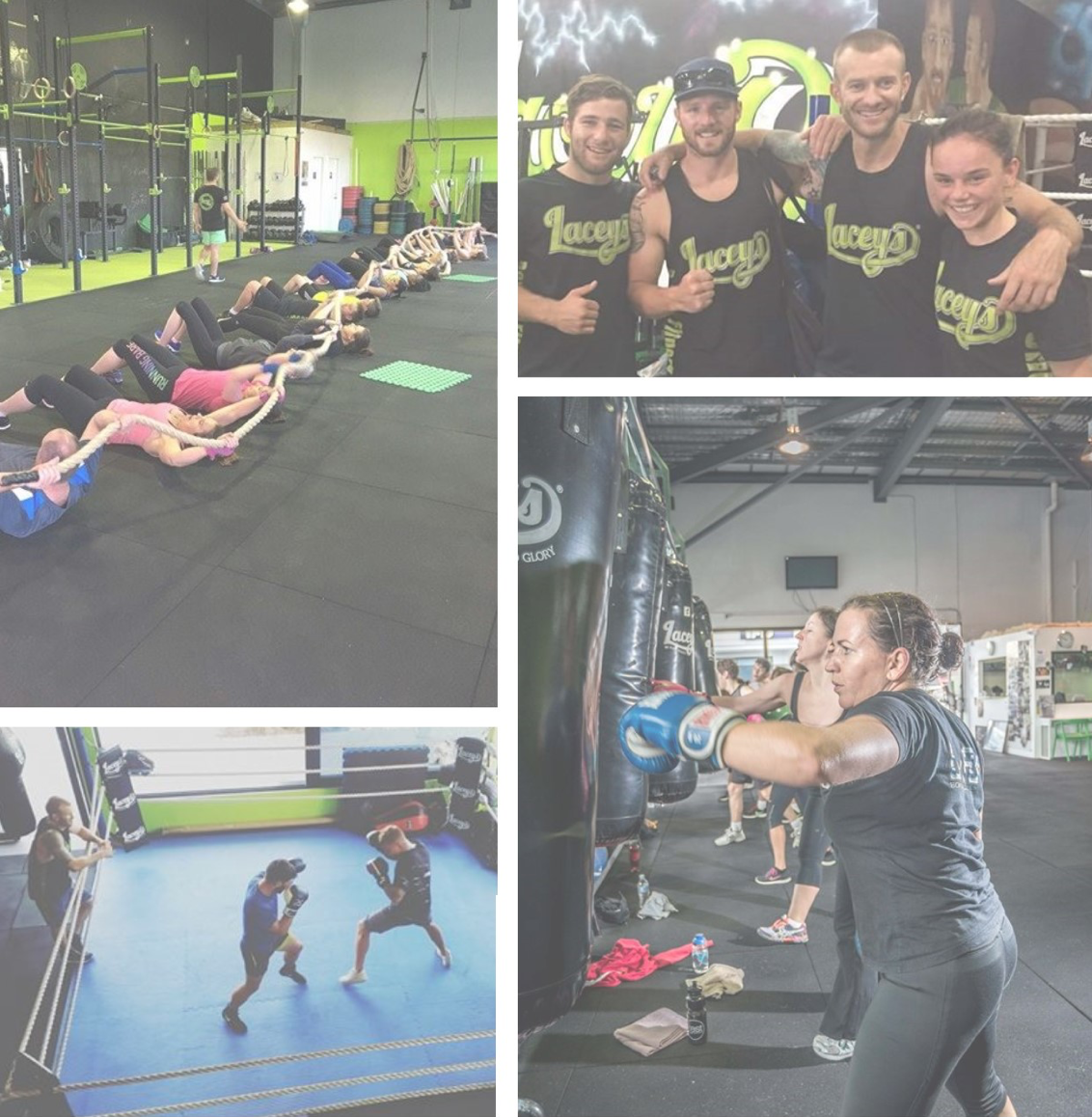 As a team, we complete a Boxing / Cross training style workout in which we overcome challenges and reach new goals, every day.
We differ from many of the latest gym style franchise fads that run a locked in, layout or format.
Using our system we create motivation and a team environment that has us leading our industry.
We have structured our classes around the challenges a fighter comes across in a 12 round Boxing Fight, as a team we dig deep and find that last little bit of fight in us and empty into the ring each and every day.
In the fitness industry, this is called stepping out of your comfort zone. 
Training without achieving this will limit your progress, results and steal your motivation over time. Consistency is the No1 factor to achieving great results.
For you, the business owner, it is the key to retention. No gimmicks, just real advice gathered from years of experience as a fighter, successful business owner and entrepreneur.
Training & Support
We are going to take you on board firstly as a team member, teaching you hands on experience from within our current setups on both the gym floor and inside the office. You'll run along side our marketing team, sales team and coaching staff who will all make you feel at home and comfortable to soak up everything about your new business.
We have also allocated a leader from each team to be on standby when required, not only for support via phone or email but also spend time on site at your new location to assist where needed.
Our trainers will check in and report back to HQ and we will assist keeping your team on track, making sure the Lacey's vibe and culture grows quickly.
You will be invited to our monthly meetings ( depending on location )   so you can hit the ground running with methods and techniques that have helped us reach our strong membership base.
As part of this package, your location will of course be involved in every marketing plan, deal or discount along with functions, celebrations and challenges.
Your members will have access to train at any of our locations making sure they feel a part of the nationwide crew.
Our members will drop in to your location, which is an important part of building an atmosphere and replicating our culture.
We are here to support you, we have your back from start to finish.
Our system is a proven formula that has us leading the way in the fitness industry and wont let you down. If you'd like more information about this exciting opportunity, please contact us by completing the form below.