Finn Business Sales Franchise
Finn Business Sales - Business Broker Franchise
Finn Business Sales is part of the largest network of business brokers in Australia covering all states and territories.
Watch Video
Finance requirements

Total Investment:

Available on request

Areas Available

Australia
Profile
JOIN THE LARGEST NETWORK OF BUSINESS BROKERS IN AUSTRALIA
Finn Business Sales is part of the largest network of business brokers in Australia covering all states and territories.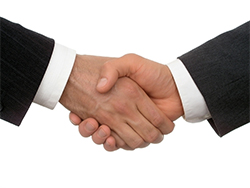 Our team delivers specialty services to privately owned and franchise businesses. Through extensive experience, we understand the special considerations of individuals, families and companies in the process of buying or selling a business.
Finn Business Sales is a part of the Finn Group, the most extensive network of business broker offices in Australia. The growth that we have experienced over the last 10 years is because of the valued relationships that we have built when working closely with people at all life stages and business lifecycles. Our team highly values the trust our clients place in us when making some of their most important life decision and we are proud that most of our business comes from referrals.
Led by Directors Steve Finn and Len Ferguson, our team of brokers has successfully helped hundreds of business owners sell their business; and consequently aided the same number of families in investing for the future in a business. It is rewarding and satisfying work!
The Finn Group
The Finn Group is a specialist business services organisation based in Australia. We specialise in helping our clients build a better future for themselves.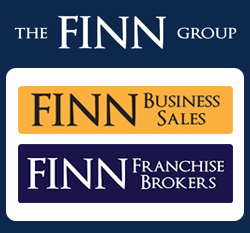 Our brands include Finn Franchise Brokers, Finn Business Sales and the Finn Selling System and we have the most extensive business broker network in Australia.
We developed the Finn Selling System, which is the most advanced sales process for business sales in the world.
Our entire culture is built around using our knowledge and our network of contacts to help our clients. We are not your average business. Our people are exceptional at what they do. Our service standards are very high, and we continually work on ways to improve. Our network will need to reach more than 50 Finn offices across Australia for us to adequately service the local market.
Internationally, we will expand our services into several countries that can provide us with the best environment to service the local market in business sales and franchise sales.
Our cloud-based systems and unique Finn Selling System are transferable once we have identified to best local partner in each chosen country.

Locations
Total Investment:

Available on request