Bright & Beautiful Franchise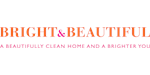 Bright & Beautiful - Domestic Cleaning Franchise
Start your business from home and turn your £18k investment into £1million net profits in 10 years!
Watch Video
Territory Information
Harrogate
Total Investment:

£17,995 + VAT
Other Areas Available

Opportunities are available throughout the UK.
Profile
Start Your Business from Home and Scale to Heights of over £1million!
"The brand and the marketing are so appealing, and I find that I get such a positive response from potential clients" Why it makes business sense to invest in this trailblazing cleaning brand.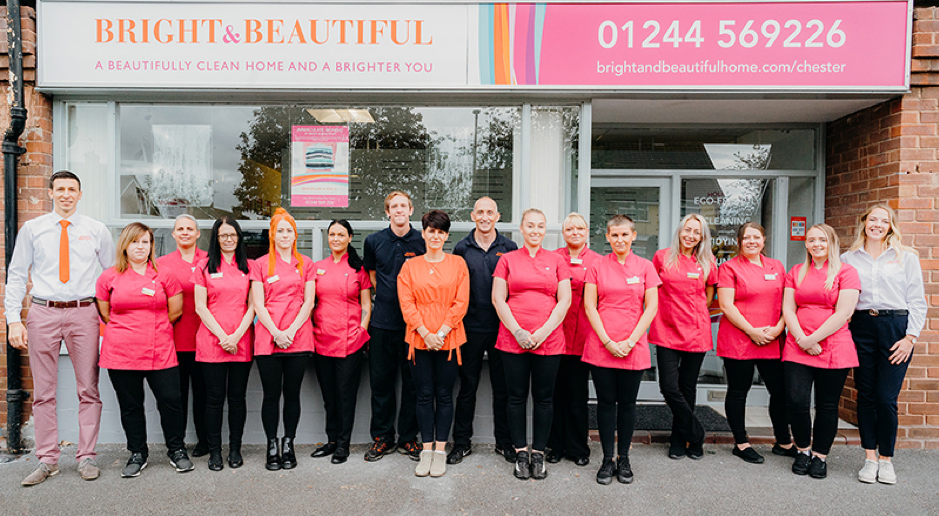 You may not consider yourself Bright & Beautiful, just as you may never have thought you'd be interested in a domestic cleaning business, but with our low-risk, high earning franchise model you'll be sure to want to learn if your local area is still available...
Own a low-risk, easy to learn management business in a recession-resistant industry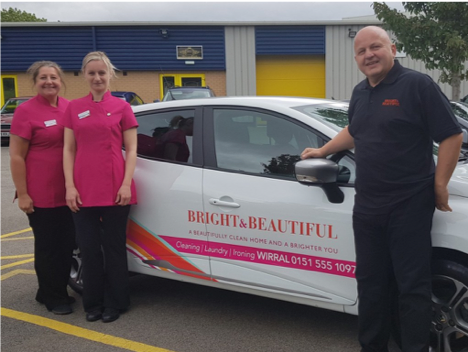 Are you one of the many people looking to take back control of their future during these uncertain times?
If someone could present you with a business model that is; low-risk, management based, and can be started from home and scaled up to heights of over £1million turnover, would you be interested?
Well look no further than Bright & Beautiful.
Bright & Beautiful is an established domestic cleaning brand with over 65 franchise owners across the UK and you have found us at just the right time! Since our acquisition by Neighbourly in 2017, our brand has become the UKs fastest growing domestic cleaning brand, with our network turnover DOUBLING since then.
We are searching for talented, hard-working individuals to build and direct their team of professional housekeepers and grow a £1million business in their local area. Don't worry, you will not be doing any cleaning yourself, but driving growth as the business owner with the support of our dedicated Head Office team.
Turn Your £18k Investment into £1million net profits over 10 Years… Despite starting your business from home!
The Bright & Beautiful franchise model is scalable with your ambition.
You will start with minimal overheads, working from home as you recruit your team and build your client base. As your regular recurring income grows, so does your business. You will recruit more staff to match the demand for your services and begin planning for further growth.
This allows our new franchise owners to manage the risks associated with starting a new business and achieve sustainable, long-term income growth at a comfortable pace.
We want your business to succeed just as much as you do, therefore you will be supported by your dedicated business development manager and extended back office team every step of the way!
"I have no restrictions to my growth, this is a legacy business which I plan to pass onto my family!"
Jas & Keith Manchada - Bright & Beautiful Bromley
"Bright & Beautiful gave me the opportunity to build a business I could be proud of; a business that offers ethical employment and is recognised in the local community for going the extra mile.
I enjoy the fact that I am also building a business that can become a legacy, something I can pass onto members of my family. I have the opportunity to make this business as big as I would like as there are no restrictions. It all depends on me!"
Marketing & Demand - 90% of our customers repeat purchase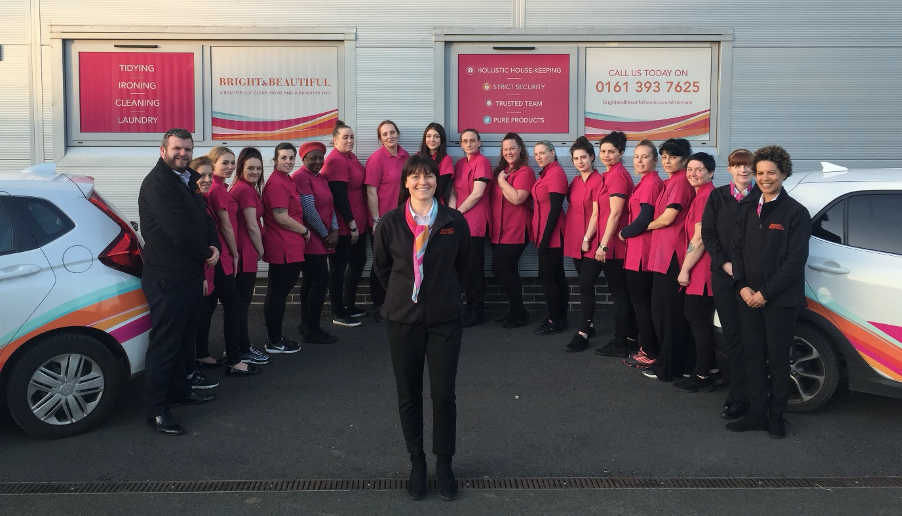 Bright & Beautiful's services have always experienced a high level of demand. In the UK, 1 in 3 households requires domestic support. Therefore, the demand for your services as a franchise owner is huge.
Admittedly, starting a new business for the first time can seem daunting. But, with Bright & Beautiful, you can take comfort knowing that there are already 65 franchisees across the UK that had the systems and procedures in place to convert the huge demand for services. You'll also be joining a brand that resonates with the communities it is a part of, with its unmissable graphics and strong brand values.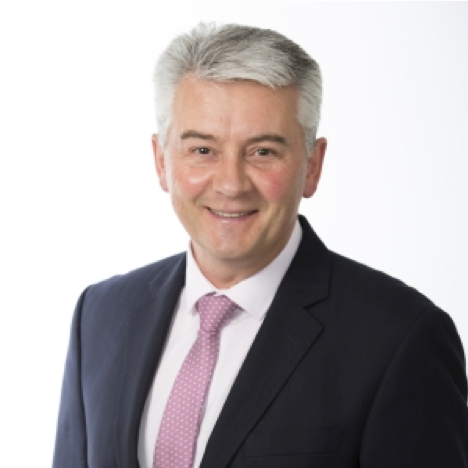 "My business will always be in-demand"
Michael Sheene – Bright & Beautiful Newbury
"Many of the other online companies I looked into weren't long-term sustainable, whereas housekeeping is never an industry that could ever be overtaken by online companies and will always be in demand."
If that wasn't enough, Bright & Beautiful has just launched a brand-new website paid for and developed by head office. It has been created with a keen focus on search engine optimization and is supported by our group 'pay-per-click' campaign to ensure that your business is always among the top cleaning companies on google! You don't need to stress about how to manage this campaign as it is all looked after by Bright & Beautiful HQ and our digital marketing partners.
Take Control of Your Future with the Security of Worldwide Network
Bright & Beautiful is a valued part of Neighbourly, the world's largest group of home service franchises. With 4,000 franchise owners, operating in 9 countries and serving 8.9million customers, Neighbourly really is the gold standard in this service sector.
What does this mean to you? As a Bright & Beautiful franchise owner, you will benefit from the economies of scale that a $2billion global company enjoys. Moreover, you can rest assured that your investment and future is in safe hands.
Limited Territories
Mark Twain once said: "Buy land, they're not making it anymore". We're on track to fill all of our vacant territories and we certainly don't plan on making any more. Don't wait until someone else is taking advantage of the demand in your area! Get in contact with the Bright & Beautiful team via contact form.
Testimonials
From the outset the Bright & Beautiful team have been professional, efficient, warm, encouraging and supportive.Since investing there has been no change in this; our HQ Team never fail to keep me informed and are always there with support and advice. They are courteous, respectful and warm, with a s...
The inital training course was just fantastic. The course was informative and presented in a fun & friendly manner. I haven't stopped smiling since I first entered the room and am now very excited about starting my business!
Case Studies
Bright & Beautiful franchisees, Stuart and Eve are sweeping up in Malvern!  In 2017, Stuart and Eve decided to fulfil a lifelong ambition. They started their own business, Bright & Beautiful Malvern. Despite successful careers in education and childcare, the drive to take control over their fut...
After 30 years of building a successful career in sales, Mike Sheene decided to fulfil a lifelong ambition of becoming his own boss. He took over an existing Bright & Beautiful location in 2016 and hasn't looked back since. "I had been thinking about retiring from sales for some time since I alwa...