Bright & Beautiful Franchise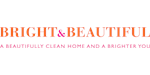 Bright & Beautiful - Domestic Cleaning Franchise
A low-investment, easy to learn business model with substantial rewards! Start your business FROM HOME and scale to heights of £1million p.a
Finance requirements

Total Investment:

£29,950+ VAT

Areas Available

Opportunities are available throughout the UK.
Profile
Own a low-risk, high earning business that you can start FROM HOME!
For a personal investment of under £10k, you can take back control of your future
and build a sizeable local business…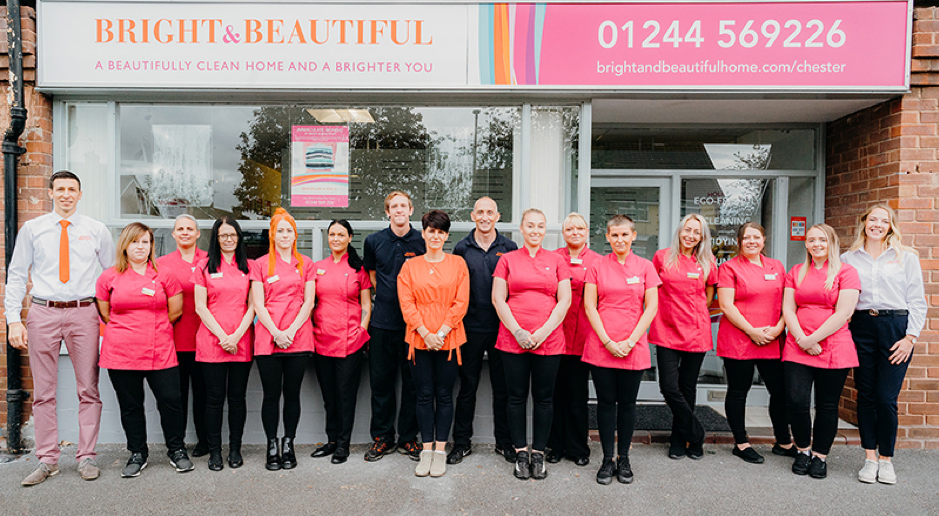 Founded in 2009, Bright & Beautiful has quickly established itself as the domestic cleaning franchise opportunity not to be missed. Our core values and reputation for quality, as well as a consistent demand for our premium housekeeping services, have helped us grow to over 65 franchise locations in just a few short years.
In fact, our network turnover has almost DOUBLED since 2016, with more and more new franchise owners joining the Bright & Beautiful ranks! 
Scale up Your Business One Step at a Time!
The Bright & Beautiful business model is built around repeat customers. In fact, 90% of Bright & Beautiful clients use our services again, therefore you'll begin to create a recurring revenue – and one that increases month on month as you win more clients.
For you, as the franchise owner, this means that you can build your business step by step, starting with minimal outgoings and then expanding your team of professional housekeepers alongside the clients you win. 
This is very much a snowball effect. With continued client acquisition and retention, you can add key infrastructure to your business, such as; branded cars, your own shop front location, office staff and middle management positions.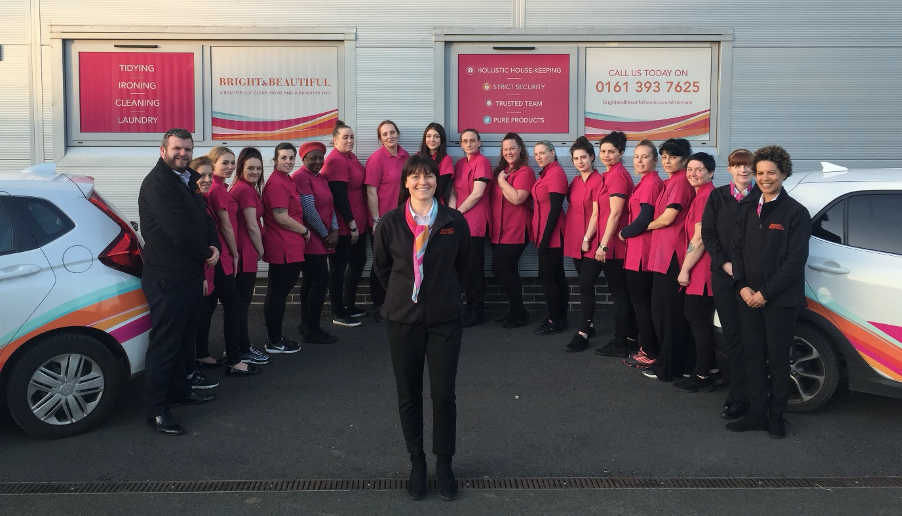 "From my first day in business, I had client enquiries on my desk!"
Attitudes are changing. People are require domestic support and there is an increased emphasis on leisure time. Busy families and young professionals are working longer hours and valuing their precious leisure time over household chores. They also have more disposable income to be able to afford it.
That's where we come in. Bright & Beautiful franchisees up and down the country are delivering on the incredible and consistent demand for a premium comprehensive housekeeping service, one that is highly valued by their clients. The UK domestic cleaning industry market has grown in recent years with a 28% increase in turnover between 2013 and 2020 (ONS), during that same period, Bright & Beautiful has doubled in size and continues to recruit new franchise owners to take advantage of the demand within their local area.
Why customers choose Bright & Beautiful over our competitors…
"The brand and marketing are so appealing, and I find I get such a positive response from potential clients"Why it makes business sense to invest in this eye-catching franchise brand!

Upon joining our community of franchise owners, you will of course acquire the license to trade under the modern Bright & Beautiful brand that resonates so well with clients across the country.
Then, to ensure you gain maximum exposure within your territory, our marketing team will work alongside you to create a bespoke local marketing plan suited to your area. With the help of our local marketing specialists, you can utilise a dynamic mix of offline and online marketing techniques all built on the solid foundation that is your locally optimised website. 
Our website, newly developed in 2020, works hard to ensure your business is visible to your customers on googlewith search engine optimisation. In addition to this, our marketing team and its partners manage localised pay per click campaigns to give you the best chance of appearing 1st for the relevant google searches in your area. You set your budget, and our marketing team does the rest, taking the stress away from what can be a confusing and technical process.